Released in February of 1998, the Voodoo2 from 3dfx was an iconic moment for PC gaming - a discrete graphics card capable of delivering impressive 3D performance at a time when that was still a relatively new thing.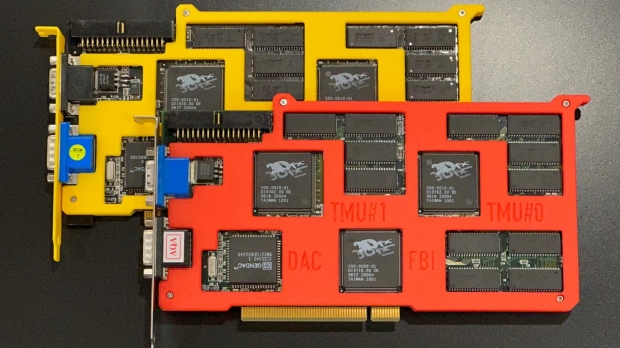 Of course, by 2023 standards, the Voodoo2 is positively archaic and a relic you'd have on display or as part of a dedicated retro gaming rig running something like Windows 95. In case you need a refresher, the maximum supported resolution for the card is 800x600, and the 8MB or 12MB of memory was primarily used to render rudimentary textures.
Still, this 3D printable 3dfx Voodoo2 Armor from creator Jeff Chen is a fantastic option for those remaining Voodoo2 owners as it adds a dose of modern GPU style to the retro graphics card doubling as a bit of protection.
As per the images provided by Jeff Chen, the results transform the 3dfx Voodoo2 into a stylish retro gaming relic from the late 1990s. Back then, graphics cards were fully exposed boards with tiny fans, not the fully shrouded backplates products we see today.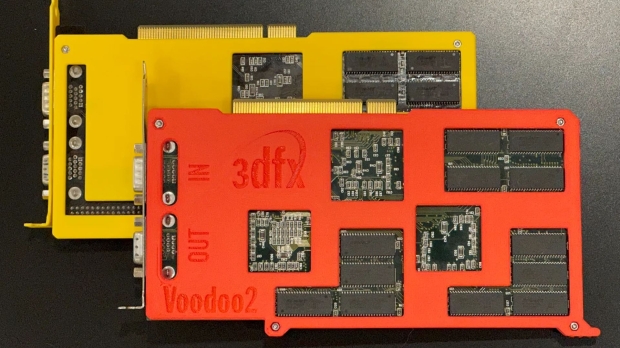 "I have seen too many Voodoo2 cards with missing components or crushed pins due to harsh handling or storage," Jeff Chen writes. "So here is an armor set to give my mind some peace. You might also find this makes the card more visually appealing."
Indeed we do. As a card that still manages to fetch pretty high prices when put on auction, there's an audience for the 3dfx Voodoo2 Armor - available to download at Printables. It's incompatible with all models; Jeff notes that Voodoo2 cards from STB Systems, Quantum3D, and Game Wizard are incompatible, but it covers the most popular variants.
Finally, he adds that the size is large, so you'll need a 3D printer with a sizable bed to print it, and that he's also working on an SLI version. Very cool.