Ryzen CPUs burning up has been one of the most talked about things in the PC space in recent weeks, with AMD releasing an official statement noting that excessively high voltages on AM5 motherboards with the new Ryzen 7000X3D chips were damaging both the chip and motherboard.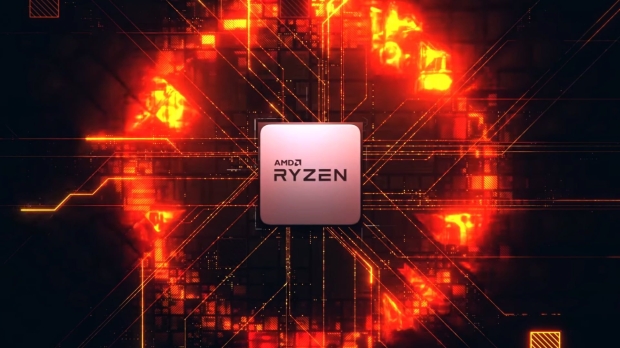 A catastrophic outcome that has led to several outlets conducting their own tests alongside AMD - with a deep dive from Gamers Nexus dropping on the weekend showcasing that it was able to get an AMD Ryzen 7 7800X3D to effectively "explode" and melt the motherboard-side connections.
Even though the issues and voltage spikes are seemingly linked with overclocked memory using EXPO or XMP kits, AMD's root cause does note that the new firmware limiting the SoC voltage to 1.3C won't affect how memory performs.
We have root caused the issue and have already distributed a new AGESA that puts measures in place on certain power rails on AM5 motherboards to prevent the CPU from operating beyond its specification limits, including a cap on SOC voltage at 1.3V. None of these changes affect the ability of our Ryzen 7000 Series processors to overclock memory using EXPO or XMP kits or boost performance using PBO technology.

We expect all of our ODM partners to release new BIOS for their AM5 boards over the next few days. We recommend all users to check their motherboard manufacturers website and update their BIOS to ensure their system has the most up to date software for their processor.

AMD (via Anandtech)
AMD's new Ryzen 7000 firmware fix, AGESA ComboAM5 patch 1.0.7.0, is rolling out (expect to see it show up around May 6) and even adds other measures/fixes to ensure processors don't exceed their temperature specifications.
The new firmware updates the ROCHOT Control and PROCHOT Deassertion Ramp Time - time-based safety mechanisms designed to protect the CPU from overheating when it reaches its targeted thermal limit by reducing the CPU power and frequency to prevent damage. My technical understanding of this stuff is a little limited, so be sure to read the full report over at Igor's Lab that goes into detail on what to expect with this new firmware revision.
This points to the cause potentially being more than SoC voltage spiking. With previous hotfixes by motherboard manufacturers focused on SoC limits - this makes 1.0.0.7 something that all Ryzen 7000 and AMD board users should absolutely install as soon as possible.