Xbox console sales are down 30% year-over-year, hitting the lowest revenue mark since the Xbox Series X/S consoles released in November 2020.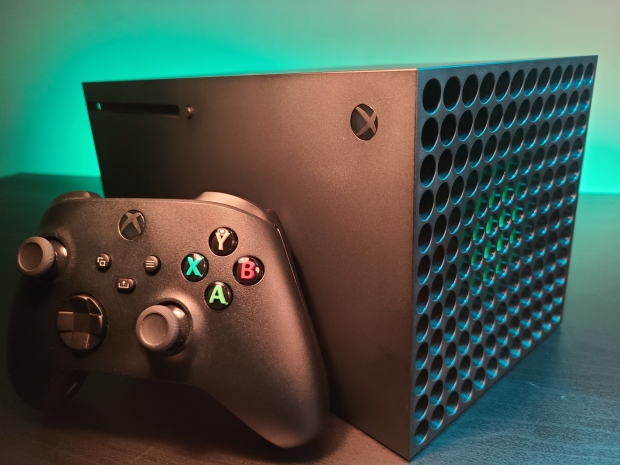 Microsoft just announced its Q3 Fiscal Year 2023 earnings report and the results aren't so good for Xbox hardware.
According to the data provided by Microsoft, total Xbox console sales revenues are down a staggering 30% from last year. Our records indicate that Xbox consoles generated around $508 million throughout the Q3 period (January - March 2023). This is the lowest point since the launch of the Xbox Series line of consoles during Microsoft's Q2 FY21 period.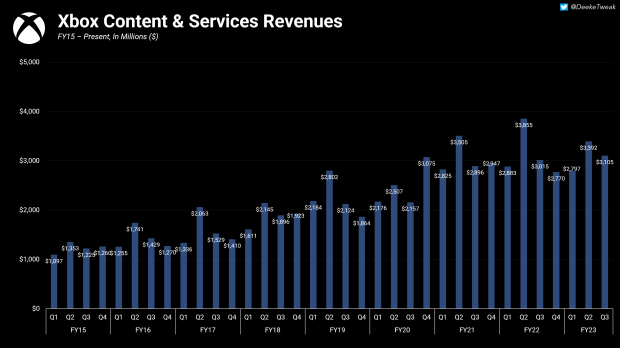 In its 10Q SEC filing, Microsoft notes that the reduction in revenues was due to "lower volume of consoles sold," but why are hardware sales down so much? It's not necessarily because the system is unpopular compared to the best-selling PlayStation 5, but the age-old supply constraint issues. Microsoft is apparently producing less consoles than it was previously, possibly due to shortages of key components.
"Gaming revenue decreased $133 million or 4% driven by a decline in Xbox hardware. Xbox hardware revenue decreased 30% on a strong prior year comparable, driven by lower volume of consoles sold. Xbox content and services revenue increased 3% driven by growth in Xbox Game Pass," Microsoft writes in its 10Q filing.
"Xbox hardware revenue declined 30% (down 28% CC) on a prior year comparable that benefited from increased console supply," say the company's Q3 earnings slides.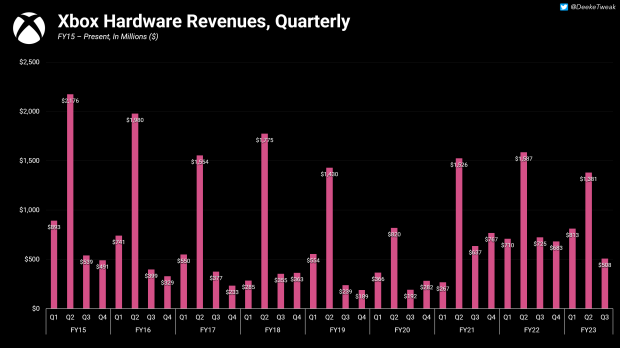 Overall, the Xbox business seems to be quite healthy. While hardware sales are down, content and services earnings are up 3% to a strong $3.105 billion, driven in part by Xbox Game Pass subscriptions.
Xbox's current Fiscal Year 2023 earnings now add up to $11.977 billion, putting this year firmly ahead of Xbox's pre-pandemic performance levels.