NASA's James Webb Space Telescope (JWST) has experienced a glitch in its Mid Infrared Instrument (MIRI), the instrument used to capture light in the wavelength range of 5 to 28 microns.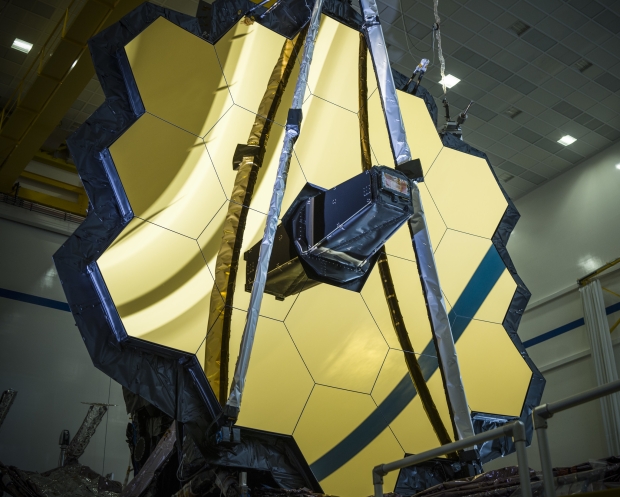 NASA has taken to its blog on its website to explain that during Webb's routine monthly performance monitoring and calibration check, NASA engineers noticed a discrepancy in the data Webb's MIRI instrument was observing and what has already been well documented. To calibrate Webb's instrument, NASA engineers compare the brightness of standard stars that have already been cataloged to what Webb's instruments are observing.
Throughout this process, the data discrepancy was discovered, and further analysis was conducted on MIRI's Medium Resolution Spectroscopy (MRS) mode. NASA noticed that since Webb has been in operation, the amount of light being registered by MIRI's sensors when Webb is in the MRS mode has decreased. NASA notes that there is no risk to the MIRI instrument itself and that there has been zero impact on all other observation modes within MIRI and on Webb's other scientific instruments.
The space agency writes that it will be joining up with its partners to launch an investigation into the glitch with MIRI's MRS mode and that the Webb team will be continuing all planned MIRI observations. The Webb team will be gathering as much data as they can about the MRS mode anomaly and attempt to assess the situation fully through additional test observations within the MRS mode. Additionally, NASA writes it will be implementing a long-term-monitoring plan while the team explores possible mitigation strategies.
Furthermore, NASA already has a mitigation plan to explore, and according to the space agency, it may be a viable work around for the problem. The Webb team may be able to take slightly longer exposure shots at the affected wavelengths to account for the reduction in registered light. However, this has yet to be publicly tried.
The $10 billion James Webb Space Telescope launched from Earth on December 25, 2021, and successfully made it to a designated location 1 million miles away from the planet at Lagrange Point 2. At this location, the next-generation space telescope is gravitationally stable, putting it in the perfect spot to conduct various scientific operations over the course of, hopefully, the next 20 years.
Since it began scientific operations, Webb has astounded researchers with its phenomenal images of the cosmos, leading to a greater understanding of distant galaxies, atmospheres on planets, and much more.