The recent surge in awareness around renewable energy through the abundant climate change concerns has led a startup company to put forward a very simple, yet nonetheless impressive, solution to one of renewable energy's biggest problems.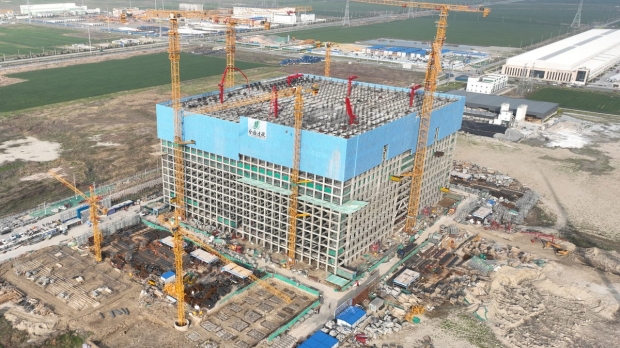 A new report from CNET has highlighted Switzerland-based startup Energy Vault and the two facilities its constructing. Above is an image of Energy Vault's very first large-scale building that's located in Rudong, China, just north of Shanghai. So, what are these buildings? Below is an image of a 24-ton brick that is made of compressed dirt. That block is then brought to the top of the building by an elevator powered by solar panels or wind turbines.
The heavy dirt brick will be approximately 300 feet up the side of the building, where it will then be slowly lowered by an automated system. As the brick is returning back down to the surface, it's spinning electrical power generators. Now picture this process on repeat with hundreds of 24-ton bricks, each generating an entire megawatt every six feet it's lowered. Essentially, Energy Vault has created a building that contains gravity batteries that are able to store 100 megawatt-hours of electricity, or at least the building near Shanghai can.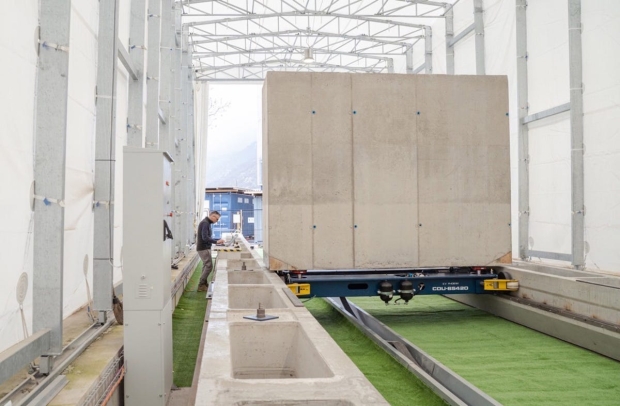 CNET reports that Energy Vault's Shanghai facility will be able to provide electricity for 3,400 homes for an entire day and that the building will kick on in the evening as power usage begins to peak and solar panel energy sources begin to dwindle. As for the Texas facility, Energy Vault is designing a building capable of storing 36 megawatt-hours of energy.
Facilities such as the ones being built by Energy Vault are an interesting way of storing energy and are certainly greener than the process it takes to create the typical lithium-ion batteries. With the push toward reducing fossil fuel usage, its good to see a company come up with a simple yet efficient solution for one of the biggest problems of renewable energy - storing it.
Battery technology is long fallen behind the eight-ball in terms of its progressive development. Typical lithium-ion batteries are expensive and costly to produce. However, the demand for them is exponential.
In other news, NASA has selected the four individuals that will participate in a year-long Mars simulation. These participants will undergo many challenges over the course of the simulation, and NASA researchers will use their results to inform the process of humans actually stepping foot on the Red Planet for the very first time.