A team of researchers has analyzed the behavior of parrots that engaged in numerous video calls with other parrots.
The team published the new paper in the scientific journal Proceedings of the 2023 CHI Conference on Human Factors in Computing Systems and detailed a three-month-long experiment that involved eighteen parrots and many video call sessions. Each of the eighteen parrots were taught how to request and engage in video calls with other parrots in an effort to see if the parrot's quality of life would improve. The birds were first taught how to request a video call with another parrot by the ringing of a special bell.
The owner of the parrot would then present the bird with a tablet that showed images of other parrots involved in the experiment. The bird was then taught to select the friend it wished to talk to, and then the owner would engage the call. The team then watched the behavior of all the birds and found that despite the physical limitation of not being next to each other, the birds showed a significant improvement in their quality of life through singing together, showing each other items they had found, mirroring movements, attempting to groom each other, and even sleeping trying to sleep next to each other.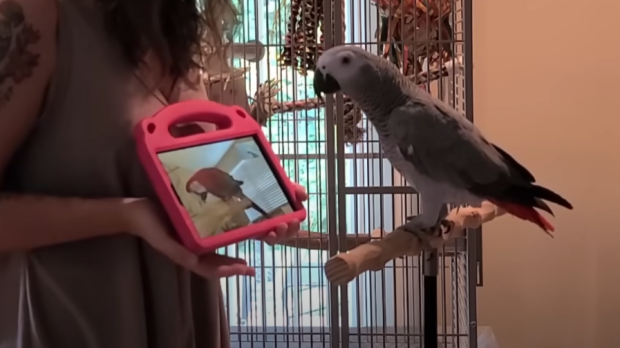 The team notes in their study that every bird that participated in a video call wanted to video call at least one friend throughout the duration of the experiment. Notably, the team found that the more a bird made calls, the more that bird was called back, and that birds were much more engaged in calls when they were the ones to initiate it. Birds that more often made outgoing calls were reported to have much longer engagement times with the other birds and showed a much higher level of interest.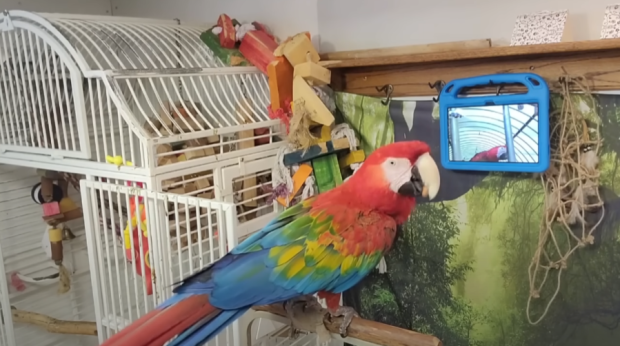 Some owners of the birds reported a complete change in their bird's behavior, saying "their birds came to life through these calls," according to study co-author Jennifer Cunha, a Northeastern-affiliated researcher. If you are a bird owner and are considering giving your parrot a friend to talk to, the researchers recommend you allow the bird to make the decision to make a call, and if it shows any signs of distress, immediately turn it off.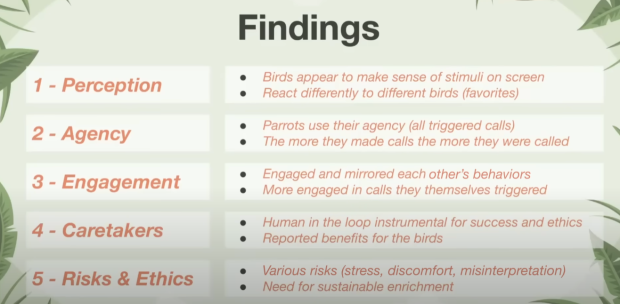 The team notes that there are more than 20 million parrots in the United States that aren't meeting appropriate levels of stimuli to achieve their high social, cognitive, and emotional requirements.
If you are interested in learning more about this story, check out the following link here.