Anime Tokyo is a new art project by Yan Ru created in Unreal Engine 5 that lets you explore and wander around in a 3D Tokyo. With several city blocks of the iconic Shibuya district recreated using an anime style, it's a visually impressive tech demo with an avatar that offers different visual filters ranging from cherry-blossom pink to sunny and overcast.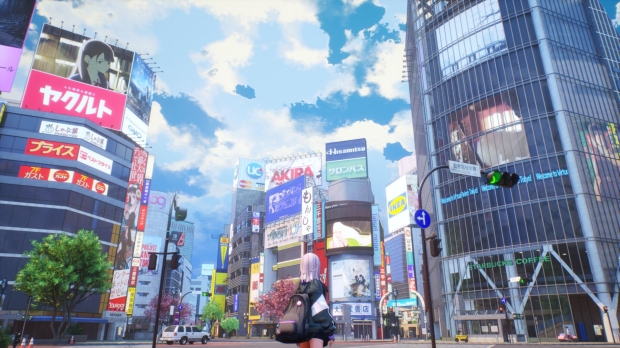 The city itself isn't exactly bustling with people or vehicles though it is realistic because it features several known brands and storefronts like Starbucks Coffee.
It's an impressive slice of virtual tourism and captures Tokyo in a way reminiscent of games like the Yakuza series from SEGA and Tango Gameworks' Ghostwire: Tokyo.
The demo is available via Art Station, with a file size of roughly 1.7GB, with plans to update it in the months ahead and even release it on Steam as a standalone app. There's a lot to discover with several city blocks to explore, so it would be great to see more added over time.
Creator Yan Ru notes that additional weather options are planned, like rain and even snow, which would add more variety to what's currently available. Yan Ru notes that the project combines two of their favorite things - Japanese anime and creating things in Unreal Engine.
Outside of walking the streets and taking in the sights, there's also a photo mode. Again, as a slice of virtual tourism, the anime vibe and presentation suit the Shibuya setting. Suppose you've been there in real life or wanted to casually walk around one of Tokyo's most populated districts without worrying about game-specific tasks and objectives. In that case, Anime Tokyo is worth checking out.