Over in Japan, a retailer is running a pretty unique offer - certainly one we've never seen before - in the form of buy one GPU and get another (different one) free.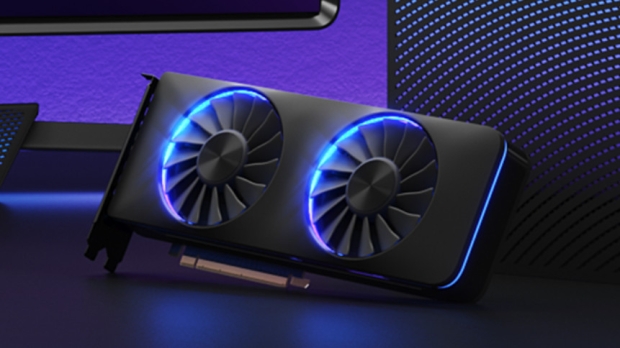 In this case, retailer NTT-X is mixing and matching NVIDIA and Intel graphics cards, with the offer being that if you buy an RTX 4090, you also get an Intel Arc A750 thrown in.
However, there are some notable caveats here for those in Japan who might want to avail themselves of the GPU bundle - the main one being that only five units are going on sale. So, if you want to grab one, you'll have to be very quick.
That said, the RTX 4090 in question - an ASUS TUF Gaming RTX 4090 - is pretty expensive, with a price tag of ¥314,460 which translates to around $2,300. Right now, you can pick up this TUF model for more like $1,730 in the US, but to some extent, NTT-X's asking price reflects the Japanese market being more expensive.
And, of course, you are getting that freebie Intel Arc A750 into the bargain. Furthermore, as Tom's Hardware (which spotted the report highlighting this from PC Watch) points out, loyal customers do get an extra discount carving another 5% off the overall asking price.
It's an interesting idea to take this approach, but with the limited inventory, this is a case of testing the waters more than anything else we'd imagine.
We'll just have to keep our eyes peeled to see if other deals like this turn up, whether in or outside of Japan.
The other question that might have occurred to you is - what on earth would you do with two different graphics cards anyway? Well, this kind of purchase is likely to be taken up by someone with, say, a family member who would benefit from the Intel GPU. Or someone with several PCs, of course, or the Arc A750 could simply be sold on via an auction site.
It's a fair argument that rather than a double GPU package, it would make more sense to bundle the RTX 4090 with a CPU - perhaps a shiny new Ryzen 7000 X3D model.
At any rate, for those mulling a purchase of the Arc A750, it has become a tempting buy in its own right of late, particularly as Intel has been successfully honing its graphics driver for some time now.
And not just that, but Intel's frame rate booster, XeSS, is slowly getting support from more games, with the latest being Cyberpunk 2077. If you want ray tracing in the latter, XeSS makes a big, big difference, offering a performance boost of up to 70%. On top of that, Death Stranding Director's Cut has just added support for XeSS 1.1.