Intel's latest graphics driver is once again pushing ahead with performance for Arc GPUs, improving frame rates substantially in some cases for a number of popular games.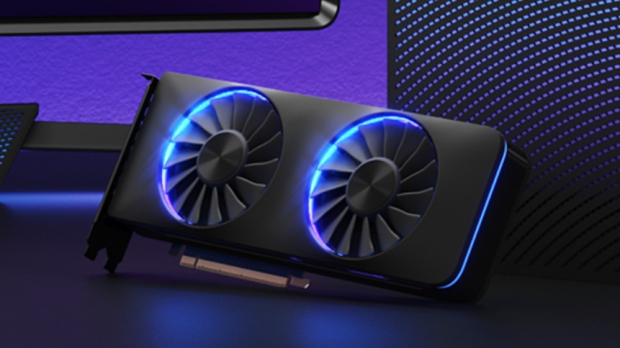 Note that the freshly released driver (version 31.0.101.4311) is still in beta, and it's for Arc Alchemist graphics cards plus Iris Xe GPUs.
The driver brings in support for a few new games - Boundary, Dead Island 2, Minecraft Legends, Total War: Warhammer III - Mirror of Madness - and takes some big strides forward with frame rates, including some double-digit gains.
Those major upticks are in Dead Space Remake (DX12), which is now up to 63% faster at 1440p (high settings) on the Arc A750, and up to 55% quicker at 1080p (ultra). Of course, that's such a giant leap it must reflect a lack of optimization in the first place, but still, it's excellent news.
In F1 22 (DX12) there's an up to 17% uplift at Full HD resolution (with ultra-high ray tracing) again on the A750 GPU. There's a 7% gain at 1440p (high), and that's 6% on the A770 in this case.
Dying Light 2 Stay Human, Dirt 5, and Deathloop have also witnessed some very worthwhile gains of between 4% and 8% on the A750 and A770 Alchemist graphics cards.
With every driver release, Intel is pushing forward meaningfully with fine-tuning and upping frame rates across various games, which is great to see in terms of Team Blue's Arc GPUs providing a viable alternative to AMD and NVIDIA. Especially as the pricing on Intel's Arc graphics cards has been dropping quite considerably in recent times.
Bug busting
Intel has also applied the usual collection of bug fixes here, resolving a problem in Sea of Thieves where there was corruption of color on water edges. A cure has also been enacted for a bug that affected Microsoft Flight Simulator, making the game crash.
If you've experienced poor results with Bright Memory: Infinite's ray tracing benchmark, this too has been ironed out with the new driver.
Do remember at the same time, though, that this is a beta version of the graphics driver, and while there are fixes here, there are also bound to be problems kicking around too.
Known issues include one that sounds quite nasty, whereby if the PC goes to sleep, it could hang while waking up. Intel further notes that the user may have to 'power cycle' the system to recover from that particular crash and burn. (Meaning the infamous 'turn it off, then turn it on again' scenario - the solution to so many IT woes, as we all know).