Gamers take another shot at blocking the Microsoft-Activision merger with an amended complaint that argues why the Microsoft-Activision merger should be blocked.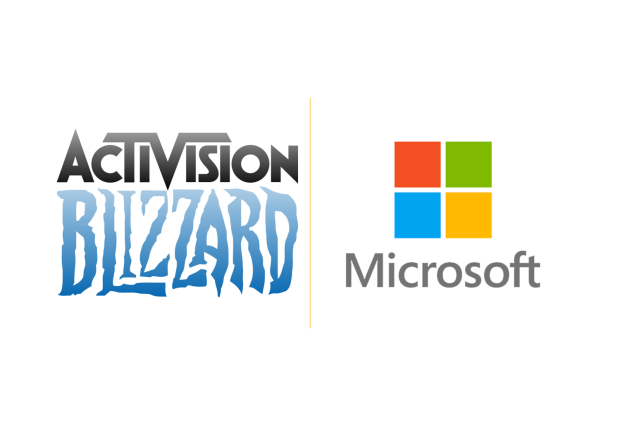 10 gamers have teamed up and hired legal representation to sue to block the Microsoft-Activision merger under grounds of violating section 7 of the Clayton Act. As per the FTC, section 7 "prohibits mergers and acquisitions where the effect may be substantially to lessen competition, or to tend to create a monopoly." As per Section 16 of the same Clayton Act, action may be taken by private parties to prohibit such an anti-competitive merger.
Following a dismissal of the original complaint by Judge Jacqueline Scott Corley, plaintiffs for the Gamer's Lawsuit have filed a new amended complaint that attempts to make a second shot at shutting down the merger. To be clear, plaintiff counsel is attempting to argue that the merger is anti-competitive--a goal that the FTC has spent lots of time and manpower also trying to do.
Ultimately, the amended complaint is quite similar to things we've seen from both the FTC and CMA in relation to Microsoft's potential incentives to harm competition, with definitions of relevant markets that could be negatively affected by the merger. There's talk of the merger adversely affecting the AAA market, the high-performance console gaming market, multi-game subscriptions, and cloud gaming--many of the same concerns shared by regulatory agencies like the FTC and CMA.
Plaintiff's are seeking relief in the form of prohibiting the merger or forcing divestiture of the companies--e.g. Microsoft only being able to purchase Activision, Blizzard, or King--as well as attorney's fees.
The plaintiffs have served multiple subpoenas to companies like Activision, Sony, Nintendo and NVIDIA in an attempt to gather more information vis-a-vis document requests as well as depositions from key executives like Nintendo of America President Doug Bowser and Sony Interactive Entertainment CEO Jim Ryan.
Interestingly enough, Sony has provided two separate productions of documents to plaintiffs. While it is not suspect that Sony complied with the subpoenas, Microsoft in particular says it is "surprised" that Sony had provided the information to plaintiffs.
Other firms like NVIDIA have refused to deliver requested information or to comply with discovery requests until an amended complaint had been filed--which it has.