One of the big PC display advances in recent years has been the introduction of high-refresh-rate OLED panels designed for gaming and content creation tasks. From Samsung to Alienware, ASUS, and LG's UltraGear OLED panels - more and more OLED options for gamers are becoming available.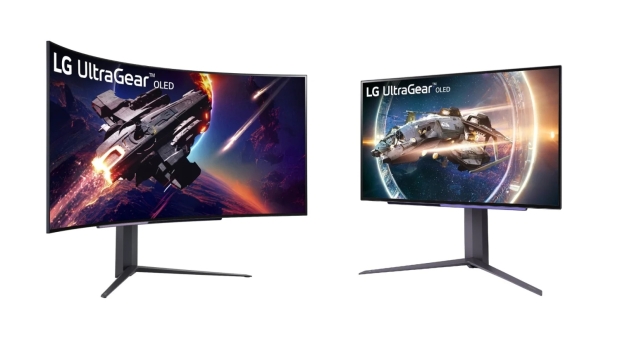 TFT Central outlines some of the OLED displays from LG and Samsung expected in the second half of 2024 and beyond. Plenty of goodness is coming, including the ability to run some of the LG OLED panels in dual refresh-rate modes. Native resolution at 240 Hz or 1080p at 480 Hz is very cool.
For the 16:9 aspect ratio, LG has 27-inch, 31.5-inch, and 42-inch OLED displays that will double the existing 4K refresh rate of 120 Hz up to an impressive 240 Hz. For gaming, a few cards outside of the GeForce RTX 4090 can push frame rates higher than 120 fps in 4K, but this is still excellent to see.
The 31.5-inch model will support the dual refresh-rate modes mentioned above, so the good news is that people can decide between resolution or pure performance. And with OLED displays featuring near-instantaneous response times, this will no doubt be a dream scenario for those that play competitive PC games like Overwatch 2 and CS:GO versus more cinematic titles like Cyberpunk 2077.
LG has several Ultrawide OLED panels in the works, with 34-inch, 39-inch, and even 45-inch models in development. The first two will sport the new 240 Hz refresh-rate standard, which will go into production in Q1 2024. The 45-inch beast features a resolution of 5120 x 2160 and a 165 Hz refresh rate.
The report also touches on Samsung's QD-OLED plans, where the company is also prepping 27-inch and 31.5-inch 4K displays with a 240 Hz refresh rate. It's also planning to release a 27-inch 1440p model with an impressive 360 Hz refresh rate.
If this report is any indication, OLED displays for gaming and content creation are set to become a mainstay in the years ahead.