Diablo IV could get DirectStorage support eventually, if clues dug up by data miners are anything to go by.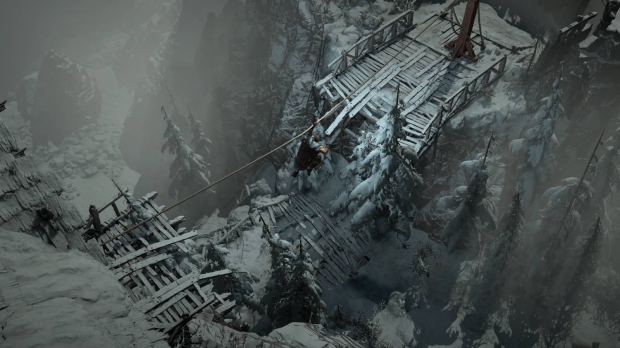 As highlighted on Reddit, support for DirectStorage was unearthed in the action RPG's beta test, which just completed the open beta phase this past weekend.
DirectStorage allows for faster loading times with NVMe SSDs (ideally on Windows 11 for the speediest performance), and also swifter loading of assets in-game, which facilitates smoother gameplay in big open-world titles.
The catch here, though, is that the DirectStorage version spotted is 1.0, rather than the newest incarnation 1.1.
That's important because version 1.1 brings forth GPU decompression, a significant feature allowing the CPU to offload decompression tasks to the graphics card. As the GPU can perform decompression (of compressed game assets) more efficiently, this leads to better performance, and frees up the processor to tackle other workloads.
However, the presence of DirectStorage deep in the Diablo IV code does not necessarily mean the RPG will get the feature. It could simply be that the developer experimented with the functionality, but has since thought better of the idea.
There's obviously no way of knowing until we get an official announcement from Blizzard. Still, with it being an older version of DirectStorage as noted, this does make you wonder whether it was a possibility toyed with, but now abandoned.
DirectStorage is a great technology in theory, but in practice, it has made little impact on the PC gaming scene. Mainly because of the lack of games that support it - indeed only one title does currently, namely Forspoken. Diablo IV could, in theory, be the second game to employ DirectStorage - we'll just have to see how development pans out.
Diablo IV has been in the headlines for the wrong reasons recently due to some apparently serious problems with NVIDIA RTX 3080 Ti GPUs reportedly being bricked while playing the RPG (and some other graphics cards, too). Blizzard is currently investigating this matter.