Yesterday OpenAI confirmed that ChatGPT was temporarily forced to shut down due to a bug that leaked chat history conversations with other users.
The developers behind the highly popular language model chatbot, ChatGPT, confirmed to Bloomberg that the chatbot was forced to shut down after users began reporting seeing email addresses and phone numbers in the ChatGPT Plus payment section of the website.
Users that were signing up for OpenAI's premium ChatGPT service, which features the newly released and next-generation GPT-4 language model, were seeing email addresses and mobile phone boxes being auto-filled with information that they didn't recognize, leading to the assumption which was promptly confirmed by OpenAI, that the auto-filled information was other ChatGPT user contact details. Additionally, some other users reported seeing the title of conversations appearing in their chat history.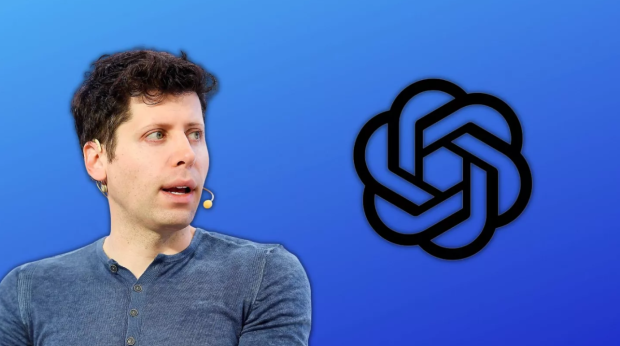 ChatGPT was temporarily shut down on Monday because of this and then re-released with an amputation. The chatbot didn't feature conversation histories at all, as users reported the inability to surf back through previous conversations.
Co-founder and CEO of OpenAI, Sam Altman, has now taken to his personal Twitter account to discuss the issue, writing that ChatGPt had a "significant issue" that can be linked to a recently discovered "bug in an open source library". Altman continued and said that the problem has now been fixed and that OpenAI has "just finished validating". Furthermore, the OpenAI CEO confirms that a "small percentage" of OpenAI users were able to see the titles of other users' conversation history.
Notably, Altman says that users couldn't see the contents of conversations, just the titles of those conversation threads.
Altman adds that "we feel awful about this" and that ChatGPT users won't be able to access their chat history from Monday 1 AM PDT to Monday 10 AM PDT. Lastly, Altman says that teams at OpenAI will be conducting a technical postmortem, which is expected to be a more in-depth explanation of what happened. It's unclear if OpenAI will be releasing this technical postmortem to the public or if it will remain internal.
Furthermore, OpenAI didn't provide any further details on the bug or the return of chat histories. As more information is released, I will be sure to update you.
In other news, NASA's Mars helicopter is closing in on a big milestone following a successful 47th flight. If you are interested in reading more about Ingenuity, the Mars helicopter, check out the below link. In other news, astronomers discovered a 200-foot-wide asteroid will be passing between Earth and the Moon. If you want to learn more about that recently discovered asteroid, check out the below link.