When NVIDIA announced the Ada Lovelace architecture and the GeForce RTX 40 Series, it mentioned a new bit of technology called Shader Execution Reordering (SER) to improve shader scheduling. This alone could substantially improve performance, making it the perfect tool for real-time ray tracing and path tracing in games.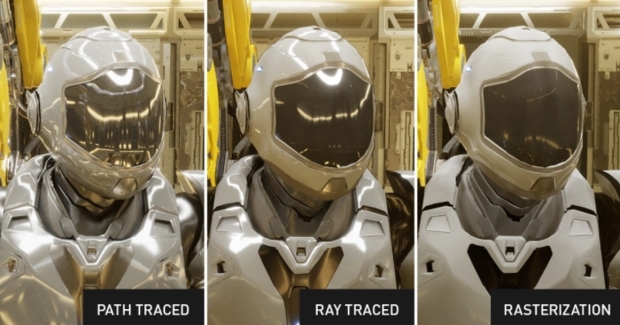 We've seen the results in the impressive Portal with RTX remaster from NVIDIA, with path-tracing set to arrive in Cyberpunk 2077 sometime in the future. SER, like other technologies, is the sort of thing that needs to be tapped into as part of a game's code and engine.
With DLSS 3 and other RTX technologies coinciding with GDC, NVIDIA has announced that the RTX Path Tracing SDK is now available to all developers.
NVIDIA describes it as "the culmination of decades of NVIDIA research" and includes the following tools and features.
DLSS 3 for super-resolution and frame generation, to multiply performance.

RTX Direct Illumination (RTXDI) for efficient sampling of a high number of shadow casting and dynamic lights.

NVIDIA Real-Time Denoisers (NRD) for high-performance denoising of all light sources.

Opacity Micro-Map (OMM) for improving RT performance in scenes with heavy alpha effects.

Shader execution reordering (SER) for improving shader scheduling, thus increasing performance.
Although ray tracing and path tracing are similar in realistically rendering lighting effects, path tracing is viewed as an all-encompassing effect, with the RTX Path Tracing SDK accurately recreating "the physics of all light sources in a scene." And it's not simply tech reserved for high-end GPUs like the NVIDIA GeForce RTX 4090. NVIDIA notes that a path tracer can become an invaluable tool for developing games by having accurate lighting throughout the production process as a reference.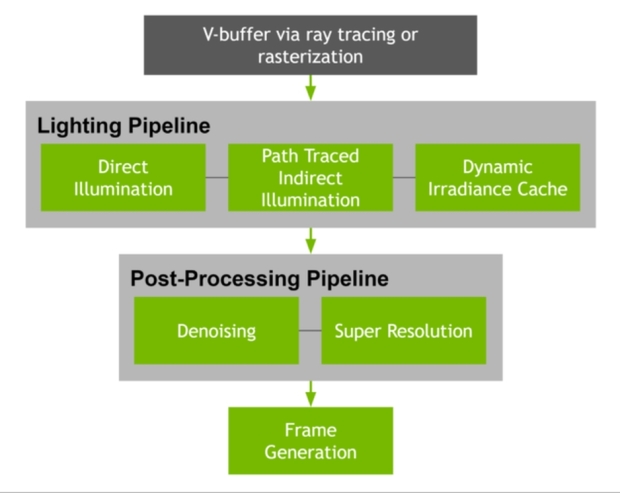 Of course, it also means that you end up with things like Cyberpunk 2077's upcoming RT Overdrive mode that aim to deliver photo-realistic lighting in all scenes. And with new tools like OMM, the NVIDIA Nsight Developer Tools have been updated, a means for developers to inspect and debug path tracing. Here's a look at how it's being used in Cyberpunk 2077.