Apple has revealed that the iPhone 14 and iPhone 14 Plus will indeed get a new color for spring, and that's yellow.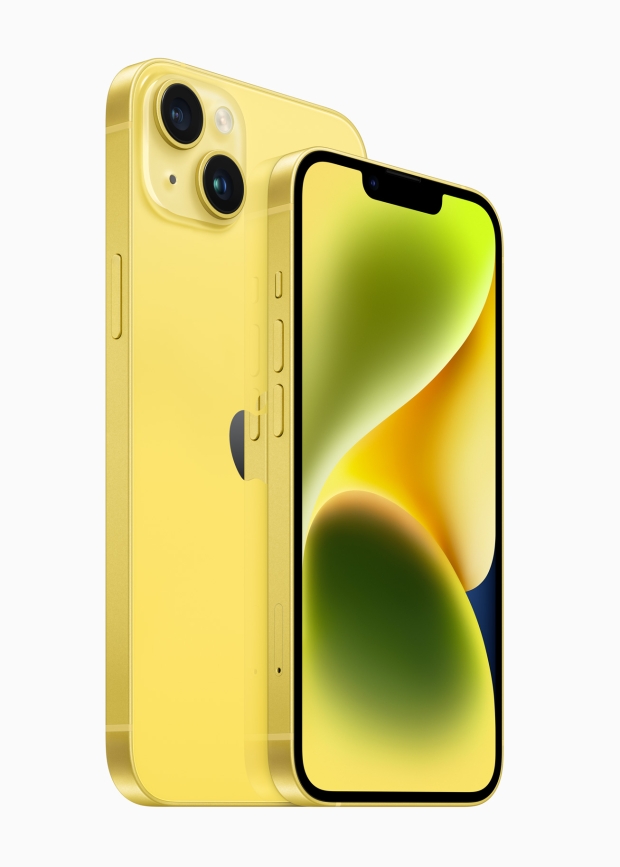 As Apple puts it, these smartphones will be available to buy in a "beautiful yellow color" as the rumor mill had already insisted last week.
While we did know that yellow was inbound as the new paint job, we didn't know exactly what shade of yellow Apple would grace us with.
And judging from the considerably fruit-themed reaction on Twitter, that yellow is either 'banana yellow' or perhaps lemon. (The latter isn't a comparison Apple will be particularly fond of, doubtless - the firm doesn't want to be accused of selling anyone a lemon, ahem).
However, some folks would have preferred a deeper yellow, perhaps with more orange (mango), or more to the point, a bit more gold about it.
Then again, there are others who are fine with the lighter, brighter yellow Apple has gone with. Doubtless the exact color was a decision made over the course of probably hundreds of meetings where fine nuances of shade and consumer appeal were thrashed out to within an inch of their very existence.
Fallen in love with the new yellow and want to buy an iPhone 14 or iPhone 14 Plus in that color? Well, these fresh options for the range are up for pre-order on March 10th, in just a few days, with the handsets available next week on March 14th.
Apple last used yellow on an iPhone 11, and the exact color that furnished those models was similar to what we see today - except the new take is a bit lighter and fresher. Lemony fresh, perhaps.
In total, the iPhone 14 now comes in six colors: midnight, starlight, red, blue, purple, and the new yellow.