Air combat will eventually become artificial intelligence-powered systems battling each other, or at least that's what a group of researchers has predicted.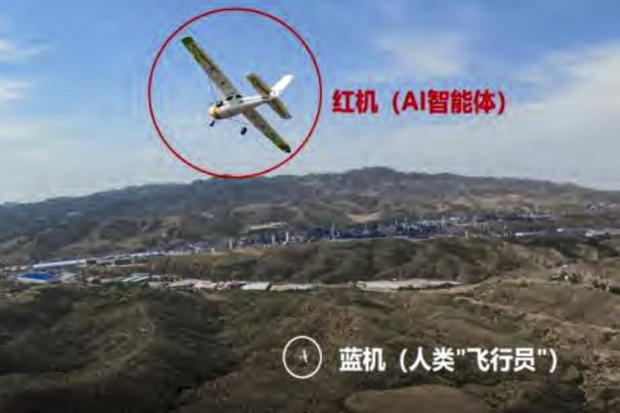 A new report published in The South China Morning Post details a study that was recently published in the Chinese journal Acta Aeronautica et Astronautica Sinica. The study was conducted by professor Huang Juntao from the Chinese army's Aerodynamics Research and Development Center located in Sichuan, China, and explores the implementation of artificial intelligence-powered systems in a real-life dogfight situation.
The AI system competed against human fighter pilots and won the entire contest in just 90 seconds, beating every human fighter pilot it encountered. The researchers write in their study that the AI consistently out-predicted the development of the battle through its superior calculation agility, leading it to establish a distinct advantage over its opponents. The results from this study caused the researchers behind it to predict that the era of air combat will soon transfer over from humans to AI systems, and that the time of that transition is already on the horizon.
"With superior calculation ability. [The AI] can more accurately predict the development of the battle to gain the initiative in the confrontation," wrote the researchers.
So, what was tested exactly? According to the report, the tests featured two unmanned aircrafts engaging in a close-range dogfight scenario. One of the aircrafts was remotely controlled by a human on the ground, and the other was controlled by an AI pilot. According to the researchers behind the study, the AI pilot demonstrated capabilities of completely outperforming the pilots in terms of reaction speed, and while there are still some hiccups within the testing method, the results are enough to prove the engineering feasibility of AI piloting technology.
"The era of air combat in which artificial intelligence will be the king is already on the horizon," the researchers added.
The researchers note that the transition to an AI-dominated airspace for fighter pilots makes sense as the AI doesn't have to consider or experience anything human. For example, the AI doesn't have to consider geforce, oxygen levels, or the overall fear of dying. Furthermore, AI systems respond much faster to new variables than humans do, meaning that the AI-fighter pilot can position itself for an advantage state much more efficiently and accurately than a human.
In other news, NASA has pressed China by releasing a set of images showcasing what seems to be the nation's dead Zhurong Mars rover. The Chinese counterpart to NASA, the China National Space Administration (CNSA) has given any official word on the health of the rover, but recently celebrated its mission anniversary. However, rumors suggest the rover's solar panels are coated in a thick layer of martian dust, preventing any charge.