SSDs are already getting impressively large, but capacities could leap to truly astounding levels in just a few years - with drives as large as 300TB, albeit with a major caveat.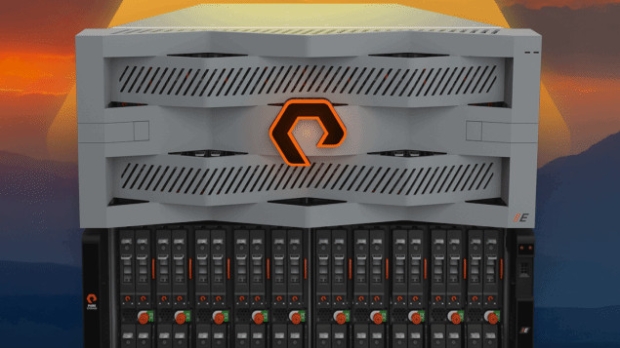 Pure Storage claims that it'll have these mammoth SSDs available by 2026, but the catch is that these aren't traditional solid state drives you can simply whack into your PC.
Rather, the 300TB efforts will be direct flash module (DFM) drives that are sold exclusively with Pure Storage's own storage systems (FlashArray and FlashBlade, which the DFMs are explicitly designed to populate - and a software solution comes bundled on top).
So, while these are enterprise-targeted products, it's seriously eye-opening to see how storage tech is looking to make some huge strides in the nearer-term future. Pure Storage upping its DFMs to 300TB represents a massive increase on existing capacities, with drives of 24TB and 48TB currently being shipped.
Could this projected pace of development worry storage rivals? Quite possibly - as Blocks and Files, which reported on this development, makes clear, Seagate is looking at a 50TB HAMR (heat assisted magnetic recording) hard drive by fiscal 2025. So Pure Storage would be outgunning that by a factor of six, in theory (if the firm's plans pan out, at least).
When talking about a bigger 100TB HAMR drive, Seagate estimates delivery by the end of the decade, not halfway through.
Meanwhile, consumer SSDs are up to the likes of 15TB (that TeamGroup SATA model came out some time ago, a few years back, in fact), and hard drives go up to 22TB, which, of course, is a lot of space for your average user. Just as drives for businesses will shoot up in capacity over the next few years, we can expect consumer-targeted models to do the same, if not on nearly as sharp a trajectory.