It's happening: FromSoftware and Bandai Namco have officially announced Elden Ring's first major expansion.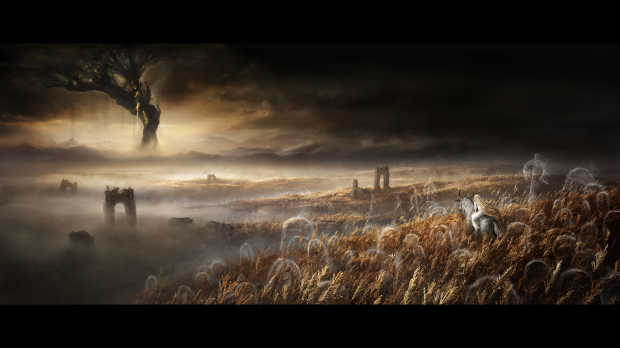 Today marks a special occassion for Tarnished everywhere. Roughly one year after release, FromSoftware has announced Elden Ring's new Shadow of the Erdtree expansion.
Next to nothing is know about Shadow of the Erdtree. We don't know when it's releasing, but we do know that it will be available on all platforms, including PS4, PS5, Xbox One, Xbox Series X/S, and PC. The expansion's key art gives some clues, though, and it looks like the Erdtree has lost its light and cast a very ominous shadow over the Lands Between.
Gamers speculate that the Erdtree has succumbed to Deathblight, and the infection is spawning another corrupted tree from the Erdtree's roots. It also looks like Miquella is riding Torrent, our faithful steed, and it's possible the expansion will be a prequel of sorts that sets up the events of the main game.
An expansion undoubtedly makes sense. Elden Ring is FromSoftware's best-selling game of all time, and it might be setting new records for Bandai Namco as well.
This might only be the first Elden Ring expansion. It's possible new content or even a fully-fledged sequel is in development. Back in December, FromSoftware confirmed that they wanted to do more with the Elden Ring universe.
"As for Elden Ring, we have several more things we want to do," Hidetaka Miyazaki said on stage after Elden Ring won the Game of the Year award at The Game Awards 2022.
We'll hear more about the Shadow of the Erdtree in the coming weeks.