NVIDIA DLSS continues to grow, and the AI-based rendering for GeForce RTX GPUs has been one of the most important and impressive additions to PC gaming in the last decade-a sizable performance bump while minimizing the impact on visual fidelity.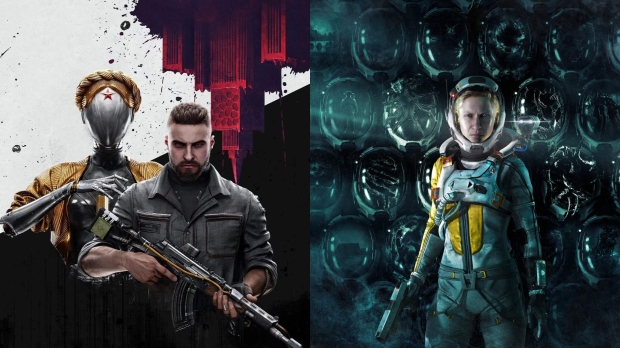 And with the arrival of the new GeForce RTX 40 Series GPUs and its beefed-up AI hardware, DLSS 3's Frame Generation goes one step further by using AI to create entire frames and push performance to even crazier heights.
The only downside is that DLSS 3 is limited to the new NVIDIA GPUs, but any game with DLSS 3 also supports DLSS 2 (DLSS Super Resolution). And with that, we've got an updated list of DLSS-enabled games, with February featuring the following titles.
Atomic Heart (available now with DLSS 3)

Blood Bowl 3 (launches February 23 with DLSS 2)

Hello Neighbor 2 (available now with DLSS 2 & Ray Tracing)

HI-FI Rush (available now with DLSS 2)

PlanetSide 2 (available now with DLSS 2)

Returnal (available now with DLSS 2 & Ray Tracing)

Sons of the Forest (enters Early Access on February 23 with DLSS 2)

Wanted: Dead (available now with DLSS 2)
There are some major PC game releases here, including Returnal, a PlayStation 5 console exclusive until now. Per the performance chart supplied by NVIDIA below, the DLSS 2 difference is massive.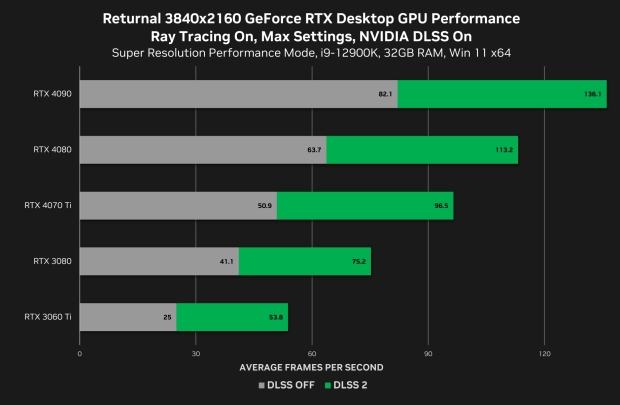 This brings the list of DLSS games and apps up to over 270 titles, and with that, NVIDIA has updated its list, making it super handy to let you know which games and apps support DLSS 2, DLSS 3, and Ray Tracing. It's well worth checking out if you've got a GeForce RTX GPU.
Finally, NVIDIA has added Reflex support to more games this month, reducing system latency to improve how games feel when playing. Deliver Us Mars, Dying Light 2 Stay Human, Hi-Fi RUSH, HITMAN World of Assassination, PERISH, and World of Warcraft are all NVIDIA Reflex-enabled games.