If you're serious about your racing games, that is, your Gran Turismo titles and entries in the Forza Horizon or Forza Motorsport series' then the new Playseat Trophy-Logitech G Edition might be for you. And we use the word 'serious' because you're looking at USD 599 or AUD 999 for a high-end racing cockpit without a racing wheel or pedals, and Logitech G's impressive wheels and pedals are sold separately.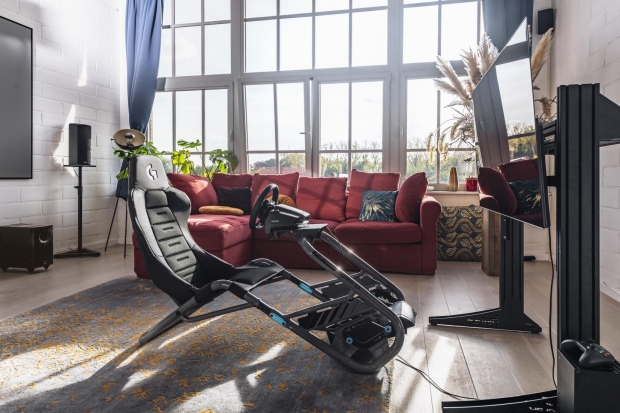 That isn't a knock against the Playseat Trophy-Logitech G Edition but said to highlight that this is one premium bit of kit for racing fans designed for professionals and enthusiasts alike. With an open cockpit design, high-quality lightweight ActiFit materials, comfortable ergonomics, and a carbon steel frame that can be stored easily when not in use.
Playseat's ActiFit materials are impressive as it not only conforms to different body types but provides full support while dissipating heat for those long sessions in F1 22 and racing lap after lap. Everything is adjustable here, too, from the seat to the wheel placement to the pedal plate - with the option to "bolt down" adjustments, so they stay in place. And with an overall weight of 17kg, it's one of the lightest racing game chairs on the market.
Naturally, you'd want to pair this with the Logitech G PRO Wheel and Pedals, which increases the cost considerably. The Logitech G PRO Racing Wheel retails for USD 999.99 and is professional-grade gear. Not to mention additional screens for an immersive multi-display racing setup.
This is the sort of setup that professional drivers could use to practice without heading to the track, not to mention provide enthusiasts with as close to the real-thing experience as possible.