Tencent, the largest video games company on the planet, is said to approve of the Microsoft-Activision merger.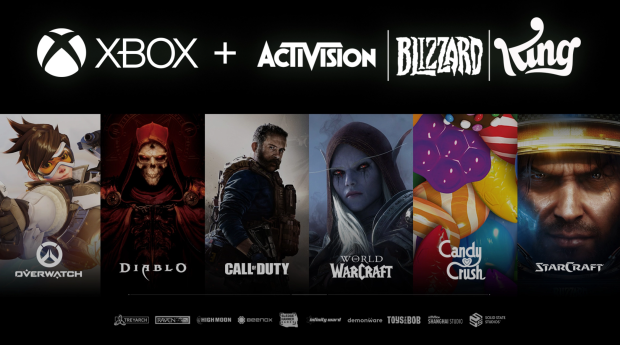 Microsoft and Activision may have secured an important overseas ally for their proposed merger. According to private market analysis firm Dealreporter (via Seeking Alpha), Chinese games juggernaut Tencent is in favor of the merger. Tencent is the global king of gaming with over $32 billion revenues earned from dedicated and mobile games in 2021. These figures indicate that Tencent makes up nearly 17% of the total global games market revenues for 2021 ($192.69 billion).
Tencent isn't the only overseas industry group to approve of the merger. Dealreporter notes that another third-party Chinese games company agrees with the merger, but the identity of the firm remains unknown. Other major Chinese players include NetEase, a service-first publisher, and MiHoYo, who operates the popular Genshin Impact.
Not everyone is on board with the deal, however. The report also notes that one unnamed Chinese third-party firm has expressed concerns with the merger.
Chinese regulators at the State Administration for Market Regulation (SAMR) have yet to reach a decision on the Microsoft-Activision merger. Both parties had requested for a quick and easily approval, however the SAMR denied the motion and will instead conduct an in-depth investigation on the combination. It's said that China is waiting to make a decision until other regulators like the FTC in the United States, the CMA in the United Kingdom, and the EC in Europe deliver their own decisions.
More merger news: