Ahead of tomorrow's big merger hearing, two labor union groups have sent letters to the European Commission explaining why the Microsoft-Activision merger is good for workers.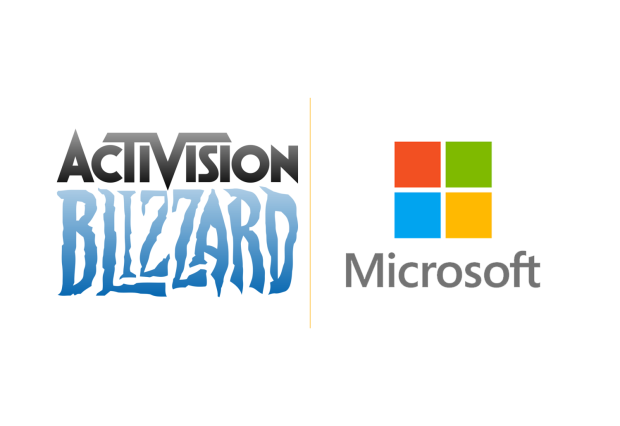 Tomorrow is a big day for the Microsoft-Activision merger. The European Commission will hold a closed-door oral hearing that will see Microsoft laying out a thorough defense arguing why it should be allowed to buy Activision for $68.7 billion. The defense will include line-by-line arguments against the European Commission's unpublished Statement of Objections as well as reams of key documents, data points, and information. Complainants like Sony will also be there, but so will third-party companies like Electronic Arts, NVIDIA, and even Google.
Two labor unions, UNI Global Union and the Communication Workers of America, are asking the European Commission to be cognizant on how the merger could positively effect workers. Microsoft has made commitments to voluntarily recognize any unions created in its Xbox gaming division on both a pre-merger and post-merger basis. If the merger is passed, Activision-Blizzard employees will be able to form a union and be recognized by Microsoft, which opens a path to collective bargaining.
Previous attempts to unionize have been stymied internally by Activision-Blizzard management, including comments made by communications executive Lulu Cheng Meservey, who had allegedly "disparaged" unions in a company-wide Slack message. Despite apparently being against unions, Meservey has been a vocal proponent of the merger.
The general belief is that Activision Blizzard King employees would be in better hands under Microsoft. The billion-dollar Call of Duty maker has faced heavy controversy for scathing lawsuits that allege sexual harassment and discrimination--a practice that is apparently rampant in the industry--and under Microsoft's watch, workers would be able to more freely collectively unionize to fight these issues.
The games industry in particular has been slow to form and recognize unions, however Activision has officially recognized the unionization efforts of Raven Software, who helps with Call of Duty games, and Microsoft has also recognized a similar QA union in its ZeniMax Media gaming branch.
According to the UNI Global Union, games workers complained about two things above all others: Low pay and gender discrimination.
"Collective bargaining is a way to remedy possible negative consequences of a merger on the labour market, and it is also necessary to fix problems that are existing in the industry," said Christy Hoffman, General Secretary of UNI Global Union. "We know that the union difference is a more democratic workplace, higher pay and greater equality."
The Communication Workers of America said this in their statement:
"After we raised those concerns, we were able to enter a dialogue with Microsoft that resulted in an agreement to ensure the workers of Activision Blizzard have a clear path to collective bargaining if the merger is completed. 4 Microsoft's binding commitments will give employees a seat at the table and ensure that the acquisition of Activision Blizzard benefits the company's workers and the broader video game labor market. Collective bargaining is an effective counterbalance to employer power over the labor market, as is well documented in empirical research.

"This labor-management compact is particularly groundbreaking and important because it reflects a shared understanding that the current U.S. labor law regime does not deliver on the rights it professes to guarantee. As the case of Activision Blizzard has shown, workers who seek to form unions in the United States today face severe barriers to exercising basic rights of freedom of association, with frequent firings of union supporters well-documented but not discouraged through any meaningful consequences."