Western Digital's My Book Desktop Storage line-up has been a go-to for many when backing up files and having an offline repository of 100+ Steam games ready to take over to a laptop or secondary PC. And with the storage company introducing its new My Book range, it does so with a model featuring a whopping 22TB storage capacity. It joins a line-up of models starting at 4TB, going all the way up to 16TB, 18TB, and now 22TB.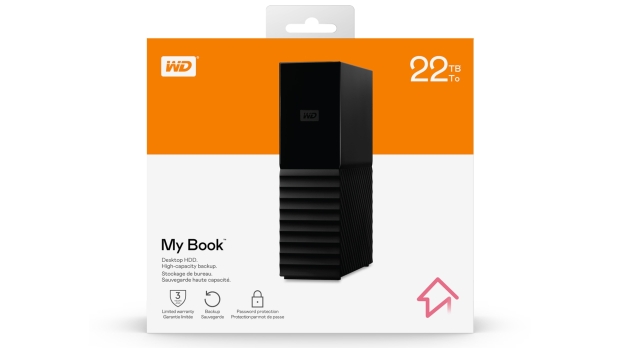 All drives are formatted exFAT and compatible with both Windows and Mac, with a backward compatible USB 3.2 Gen 1 interface boasting 5 Gbps speeds. Throw in a 3-Year warranty, 256-bit AES hardware encryption, and WD's trusted build quality, and you've got products built to go the distance.
"With multiple devices used in our everyday life, we have the ability to instantly create, consume and generate massive amounts of content," said Susan Park, vice president of product management at Western Digital. "Our goal is to help people easily and reliably store it all."
And with that, Western Digital is also updating its My Book Duo lineup, a RAID-¬0 range of external storage, with a 44TB capacity model, which should be enough to store my entire Steam Library and maybe even PC Game Pass downloads too. My Book Duo can be also be reconfigured to RAID-1 for redundancy, which is great for those with large volumes of data covering photos, videos, and other big files you don't want to lose.
The 22TB My Book retails for USD 599.99 MSRP, and the 44TB My Book Duo retails for USD 1499.99 MSRP - with both available now.
Here's a look at the new range.
Western Digital My Book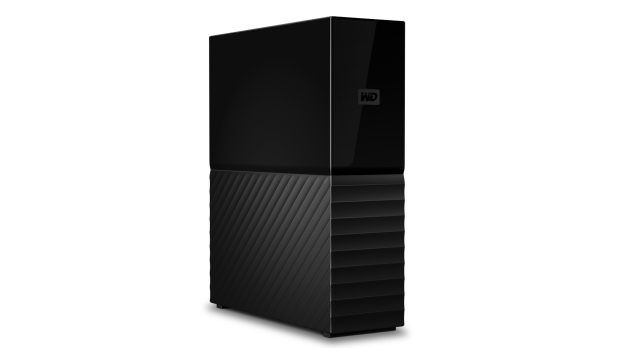 CAPACITIES AND MODELS: 22TB WDBBGB0220HBK, 18TB WDBBGB0180HBK, 16TB WDBBGB0160HBK, 14TB WDBBGB0140HBK, 12TB WDBBGB0120HBK, 8TB WDBBGB0080HBK, 6TB WDBBGB0060HBK, 4TB WDBBGB0040HBK
CONTENTS: Desktop hard drive, SuperSpeed USB-A cable (5 Gbps), AC adapter, Software¬ for device management and backup with password protection, Quick install guide
INTERFACE: USB 3.2 Gen 1, USB 3.0, USB 2.0
DIMENSIONS: 139.3 mm x 49 mm x 170.6 mm
WEIGHT: ~ 1.00 kg
SYSTEM COMPATIBILITY: Formatted exFAT for out-of-the-box compatibility with Windows 10+ and Mac (macOS 11+). May require reformatting for other operating systems.
LIMITED WARRANTY: 3 years (worldwide)
Western Digital My Book Duo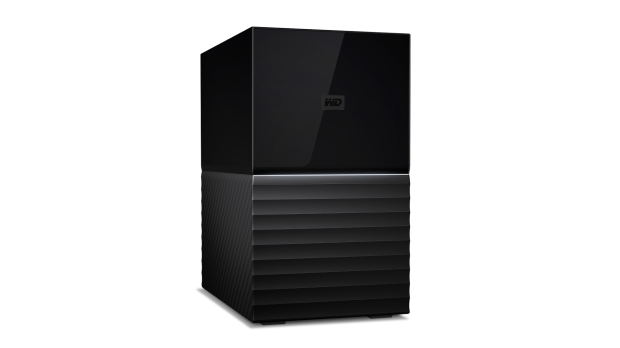 CAPACITIES AND MODELS: 44TB WDBFBE0440JBK, 36TB WDBFBE0360JBK, 28TB WDBFBE0280JBK, 24TB WDBFBE0240JBK, 20TB WDBFBE0200JBK, 16TB WDBFBE0160JBK
CONTENTS: Desktop RAID Hard Drive. So ware2 for device management and backup with password protection, SuperSpeed USB-C to USB-C cable (5Gbps), SuperSpeed USB-C to USB-A cable (5Gbps), • AC adapter, Disk Replacement Tool, Drive Replacement Guide, Quick Install Guide
INTERFACE: USB 3.2 Gen 1 USB Type-C, USB 3.0 Type-A, Power Supply (DC in)
DIMENSIONS: 160 mm x 100 mm x 180 mm
WEIGHT: 44TB - 2.63 kg, 36TB - 2.63 kg, @8TB - 2.63 kg, 24TB - 2.57 kg, 20TB - 2.55 kg, 16TB - 2.53 kg
SYSTEM COMPATIBILITY: Formatted NTFS for out-of-the-box compatibility with Windows 10+, macOS 11+ reformatting required.
LIMITED WARRANTY: 3 years (worldwide)