A lawyer has been killed after sustaining major wounds from his own weapon after he entered a magnetic resonance imaging (MRI) machine.
40-year-old lawyer Leandro Mathias de Novaes entered an MRI machine on January 16 and failed to mention that he had a concealed firearm on his person before getting into the machine. Unaware staff carried out the MRI procedure at Laboratorio Cura in Sao Paulo, Brazil, and were shocked when the gun reportedly fired, causing major injuries to the lawyer's abdomen, which he later succumbed to at Sao Luiz Morumbi Hospital on February 6.
Reports indicate that the magnetic field generated by the MRI machine caused the gun to fire and that the lawyer signed a document acknowledging the requirement to remove all metal objects from his body before entering the MRI room. Additionally, a spokesperson for the facility said that the lawyer didn't mention his gun at all and entered the MRI room on his own decision. So, why did this happen? Why does an MRI machine cause a gun to fire?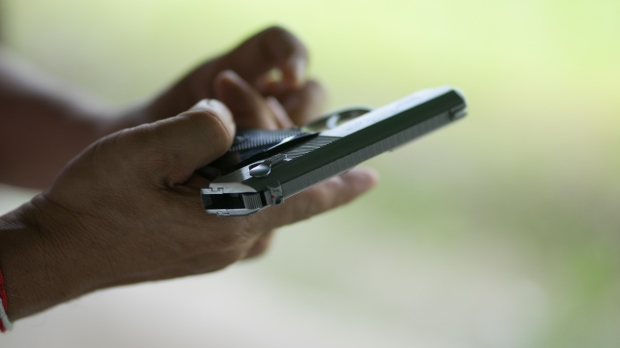 First, we must understand what an MRI is actually doing. A magnetic resonance imaging (MRI) machine creates a powerful magnetic field around the individual that is within the tube section. This magnetic field causes protons in your body to align in a specific way, which is followed by the machine sending bursts of radio waves at the specific region of the body that requires inspection.
These radio waves then hit certain protons out of alignment, and once enough are sent, the waves are stopped. Once the waves are stopped, all of the hit protons snap back into alignment, releasing radio signals, which are then gathered by sensitive instruments within the MRI machine and translated into a detailed computer image that showcases the target region of the body.
According to reports, any magnet capable of putting your protons into a certain alignment is powerful enough to make metallic objects fly around the room, which means it's more than powerful enough to make a gun fire. The power of the magnet is the reason behind staff warning people not to bring anything metallic into the MRI room, as it could result in injury, such as piercings being ripped out or, if you brought a gun with you to your scheduled MRI, a gunshot wound.
It should be noted that the spokesperson for the Laboratorio Cura said that both the patient and his companion were instructed on the procedures for the MRI and were warned to remove anything metallic from their person.
"Both the patient and his companion were properly instructed regarding the procedures for accessing the examination room and warned about the removal of any and all metallic objects," said the spokesperson.