Elon Musk is planning on bringing more than one-hundred brand new homes to employees at one of his companies, as the Tesla CEO wants his staff living close to their place of work.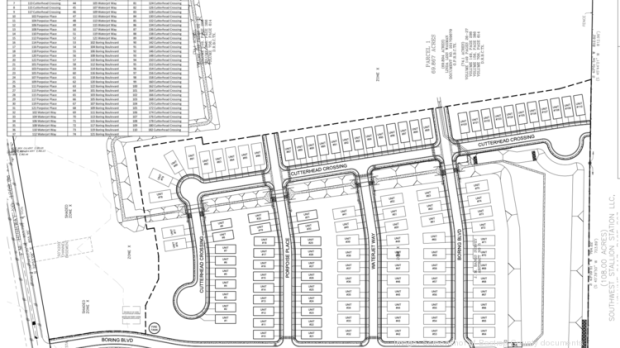 Reports from the Austin Business Journal revealed that The Boring Company, a company founded by Elon Musk in 2016, will be bringing a large influx of housing to Austin's Bastrop County. The new housing developments are being conducted through The Boring Company's "Project Amazing", which involves Florida-based home builder Lennar which reportedly will be constructing 110 homes near The Boring Company's headquarters.
According to County documents, street names around these homes will be Boring Boulevard, Cutterhead Crossing, Waterjet Way, and Porpoise Place. The company that owns the land where the homes will be constructed is Gappes Bass LLC, which is a company affiliated with The Boring Company. So, why is Musk looking to build homes for his workers? Simple. Tesla has a gigafactory in Texas that is expected to have up to 20,000 workers, and SpaceX is expected to expand further with its own factory that will likely need more employees.
There are also statements from Mel Hamner, the Bastrop County commissioner, who recently said that there was a housing affordability crisis in the area, per therealdeal.com. Additionally, this housing affordability crisis is part of the reason The Boring Company wants to build homes in the area, as it wants its employees to be able to afford to live and work close to the company.
It should be noted that Lennar advertises 3D-printed homes on its website, and according to Matt Holm, a real estate agent in Austin and president of the city's Tesla Owners' Clubtechnique, The Boring Company and Bastrop County could use Lennar's 3D-printed homes for its more than 100 homes. Furthermore, there are no details on when construction is expected to begin or be completed.
In other Elon Musk news, the Tesla, Twitter, and SpaceX CEO recently said that the sightings of unknown objects in American skies are just his alien friends stopping by. Musk was referencing the now three unknown objects that have been shot out of US airspace in the last 72 hours. The first was an object that appeared over Alaska, the second appeared over Canada, and the third over Lake Huron, near the border to Canada. All three of the objects were blasted out of the sky by the US air force as they were deemed a risk to domestic air traffic.
For more information on those unknown objects, check out the below links.