PlayStation, not Microsoft, dominated the cloud game streaming market throughout 2021, a new report from UK regulators has indicated.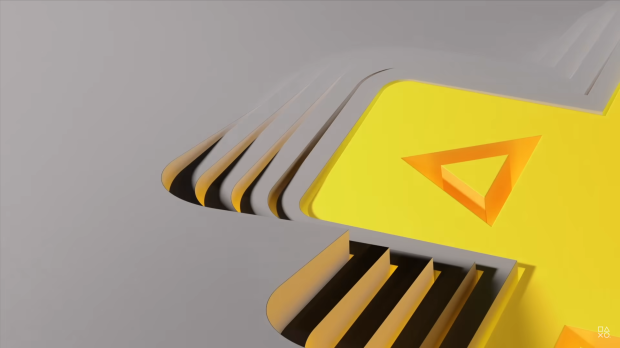 Today the CMA published its massive 277-page document detailing its findings on Microsoft-Activision merger. The report meticulously outlines key financial and market data in the games industry, including earnings, arguments, and information on userbase numbers. According to the report's appendix filing, PlayStation actually had more users streaming games than Xbox in 2021, but Xbox stole the market in 2022.
According to Table 14 in the document, PlayStation's cloud gaming service captured 30-40% of average monthly active users (MAUs) in 2021, whereas Microsoft's xCloud captured 20-30%. NVIDIA's GeForce Now game streaming service likewise captured the same market percentage bracket as xCloud.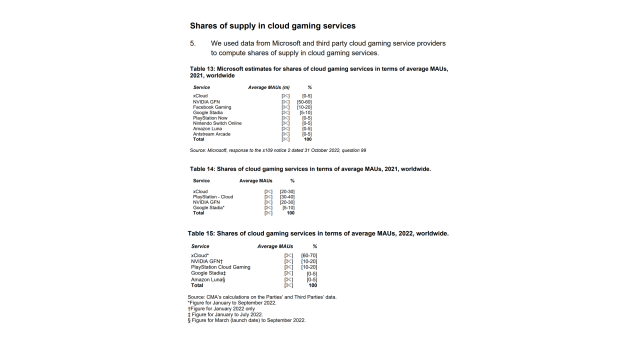 Important context is needed with these figures. First off, the CMA counted PS Plus and PS Now separately, even if users were subscribed to both. So if you had both an active PS Plus and PS Now subscriber, you were counted twice in the data set. Check below for more info on this.
The CMA's figures highlight the difficulty in tracking and classifying the nascent cloud gaming market.
In 2022, Microsoft took the lead with 60-70% of total MAUs. This makes sense considering Microsoft said that Xbox gaming had achieved a record 120 million MAUs as of December 31, 2022. However, the CMA's bracket only includes Xbox MAU data from January - September 2022, which means this discrepancy could be even higher. One thing to consider: GeForce Now data was only included for a single month in 2022 and gave Microsoft an opportunity to represent more of the market.
Read Also: Microsoft-Activision merger news: CMA gives update on investigation findings
Conversely, PlayStation dropped to a 10-20% cloud market share in 2022.
These aren't exact metrics, though. On page 10 of the appendix filing, the CMA explains that there are a number of caveats with the data including:
The monthly figure for PlayStation Cloud Gaming was constructed by summing the number of subscribers to (any tier of) PlayStation Plus and PlayStation Now who had used SIE's cloud service in that month.

This means a cloud gaming user who subscribed to both PlayStation Plus and PlayStation Now was double counted. This only applies to the figures between January 2020 and July 2022 (when PlayStation Now was discontinued). This likely still means that PlayStation Cloud Gaming's share is overestimated in both 2021 and 2022.
We have charted both PlayStation and Xbox monthly active users for many years now, however we are not able to ascertain the market share of cloud gaming users. It is not currently evident how many of each platform's users are also streaming games.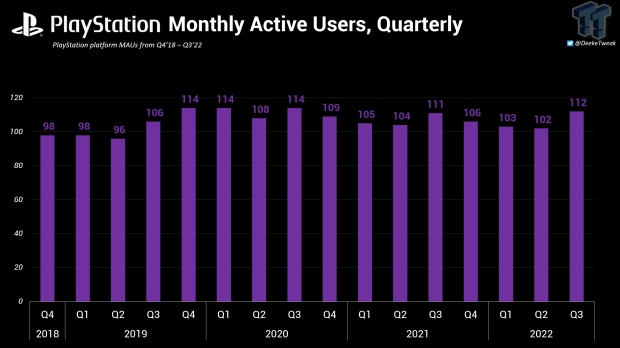 As of December 31, 2022, PlayStation had 112 million monthly active users. These users are primarily console gamers accessing the platform via PlayStation 4 and PlayStation 5 consoles.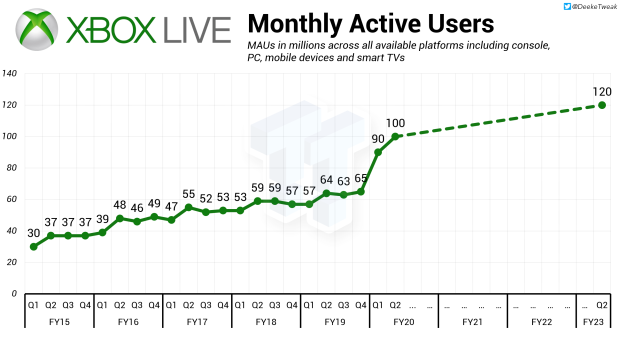 Microsoft had a record 120 million monthly active users, however the Xbox platform transcends consoles and includes a number of access mediums including PCs, tablets and smartphones, and even smart TVs. Microsoft's Project xCloud service allows Game Pass subscribers to use cloud streaming to play games directly on the TV sets without any extra hardware.