Xbox gaming revenues drops by over $500 million as recession economics disrupt the video games market.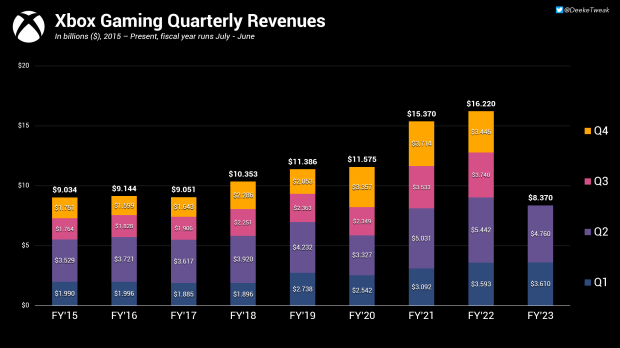 Gaming saw a big boom during the pandemic. The interactive entertainment industry hit record-breaking highs during COVID-19 lockdowns, but the market is now contracting under economic pressure. Consumers are spending less on games than they were a year ago and companies like Microsoft are feeling the changes.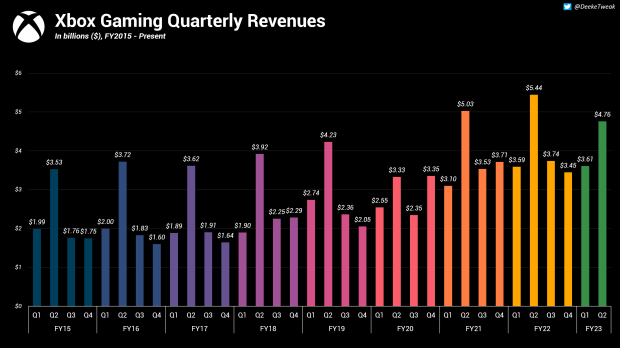 That's why Xbox gaming revenues were down by some $684 million during the critical Holiday 2022 period. Microsoft reported its Q2 FY23 revenues and outlined the earnings drop to investors. Total Xbox earnings were $4.76 billion from October - December 2022, down 13% and "driven by declines in Xbox content services and hardware."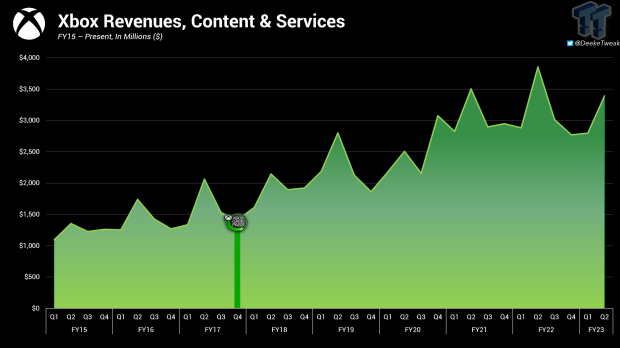 While earnings are down comparatively year-over-year, Q2 FY23 was the third best holiday period in Xbox history, following the record $5.44 billion generated in FY22 and $5.03 billion in FY21.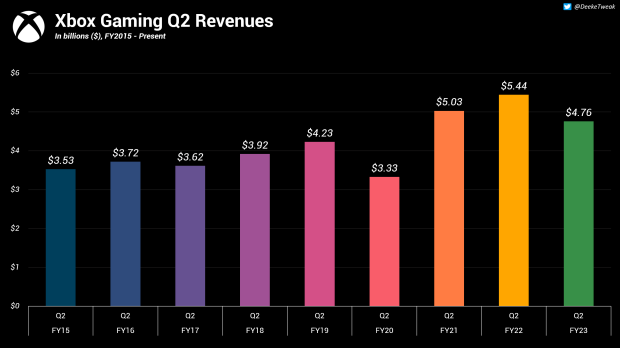 Xbox earnings are separated into two sections: Content and services and hardware.
Microsoft made most of its money from content and services, which include games, microtransactions, subscriptions, etc. Xbox content and services made $3.392 billion in Q2'23, down 12%, with the declines being caused by the lack of comparable first-party game launches (Halo Infinite for instance released in Holiday 2021).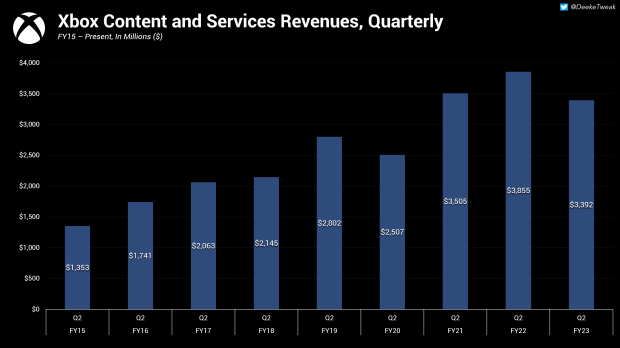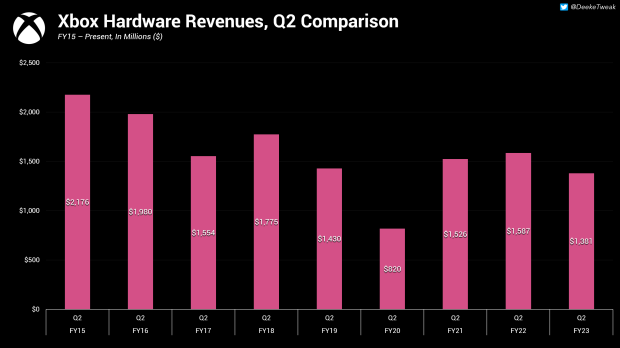 Hardware made $1.38 billion, down 13% year-over-year due to the number of consoles sold. It appears Microsoft's steep Xbox Series S discount was not enough to match or beat last year's hardware sales.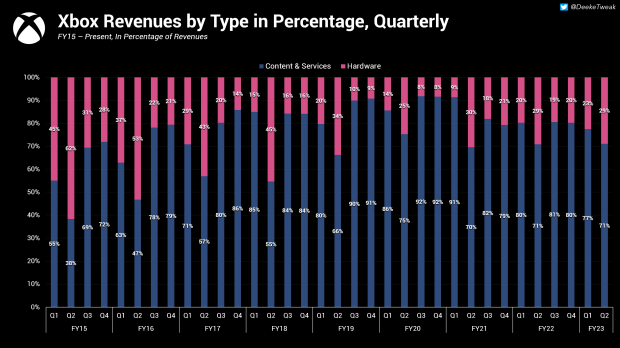 Of course there's no update on Xbox Game Pass subscribers. We know that Xbox monthly active users are at an all-time high of 120 million, which beats PlayStation's MAUs. Microsoft CEO Satya Nadella also said that Xbox Game Pass subscribers were at a new high but we didn't get any concrete data updates.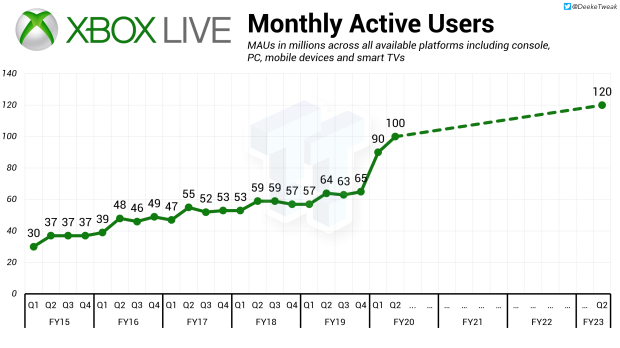 So what does this mean for the Xbox brand? Not a whole lot.
The entire video games industry is expected to be hit with lower year-on-year earnings for holiday 2022. Microsoft won't be an exception here, however we will be sure to weigh Xbox revenues against Nintendo and PlayStation to get a better idea of how the Big Three are performing.