After attempting to get the trial moved to Texas, Tesla CEO Elon Musk has defended his controversial tweet that dates back to 2018.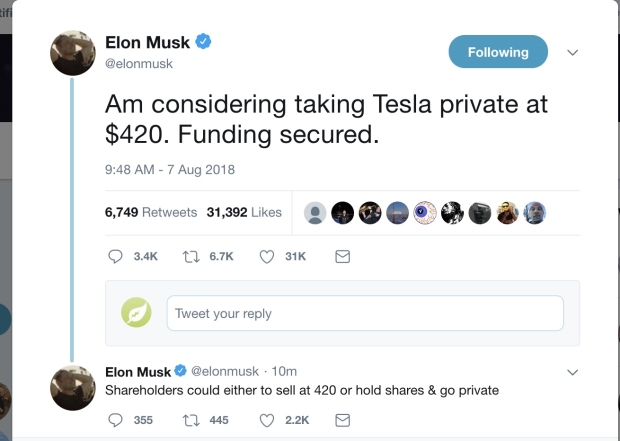 Tesla shareholders have filed a lawsuit against Musk for any damages caused by Musk's 2018 tweet, where he announced that he was considering taking Tesla private at $420 and that funding was secured. This tweet caused Tesla share prices to become volatile for a period of time, with the price immediately rising substantially and then recorrecting when nothing came of it. Musk is now being taken to court by Tesla shareholders and took the stand on Friday to defend his tweet.
According to the Tesla CEO, the tweet wasn't simply a gag or a joke as Musk claims Yasir Al-Rumayyan, the governor of Saudi Arabia's Private Investment Fund, "verbally" backed the transaction. Additionally, Musk said that Al-Rumayyan spoke to then-Tesla Chief Financial Officer (CFO) Sam Teller that he had Saudi investors that were "committed" to the plan of taking Tesla private. Furthermore, Musk said that Al-Rumayyan stated "they would do whatever it took to get it done" and that they were "unequivocal" about backing the deal.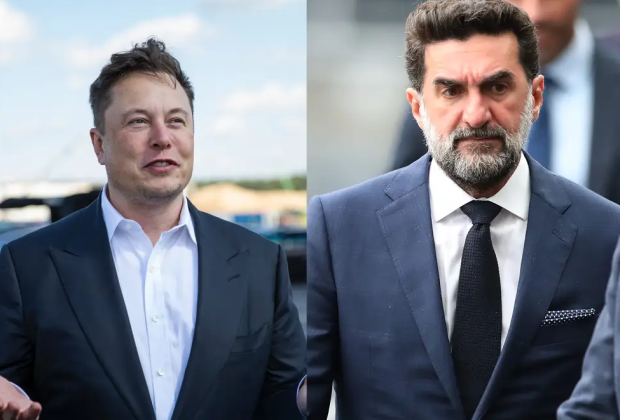 However, following Musk's tweet, the Twitter owner said Al-Rumayyan began to change his hardened stance, saying in conversation that Saudi investors were simply interested in looking for possible investment opportunities with Tesla and nothing more.
"At this point, Yasir is obviously backpedaling from what he told me, and Deepak and Sam, that they were committed to the transaction," Musk said in his testimony on Monday.
Tesla shareholders claim that Musk misled them with his "funding secured" tweet, which the Securities and Exchange Commission (SEC) found equated to a $20 million fine that Musk paid. Notably, leaked text messages between Musk and Al-Rumayyan revealed that Musk accused Al-Rumayyan of throwing him "under the bus" and Al-Rumayyan said investors couldn't get behind a deal "that we don't have sufficient information on".
Musk also said in the trial that Al-Rumayyan was "ass-covering, for lack of a better word", and that Saudi investor was scared off by any potential legal trouble.
It should be noted that Musk attempted to get the trial moved out of San Francisco with the billionaires legal team stating that the jury pool within San Francisco is likely to hold a negative bias towards Musk following the mass Twitter layoffs at the recently taken-over social media platform. However, the judge in charge of Musk's case ruled against the trial relocation to Texas, saying that Tesla's headquarters were located in California at the time Tesla shareholders filed the lawsuit.