A group of scientists have created a high-power laser beam that they claim lightning will follow for a period of time.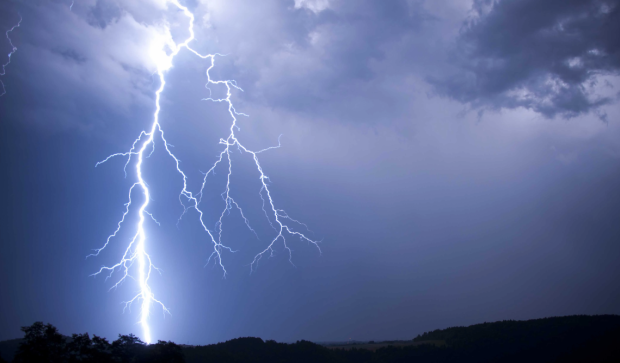 Physicists have published a new study in the scientific journal Nature Photonics that explores the use of a high-powered laser beam to control where lightning strikes in what seems to be the successor to the still-in-use lightning rod. The idea behind the laser beam is to protect areas such as airports, rocket launch pads, and other infrastructure that is vulnerable to electrical damage from rolling thunderstorms that spawn lightning strikes.
Benjamin Franklin first proposed the lightning rod that is still widely used today to protect buildings from lightning strikes in around 1750. The rod or lightning conductor is a large metal rod mounted on a structure that routes lightning into the ground, protecting the building from any electrical damage. While Franklin suggested the idea, the design of the lightning rod was perfected by Nikolas Tesla.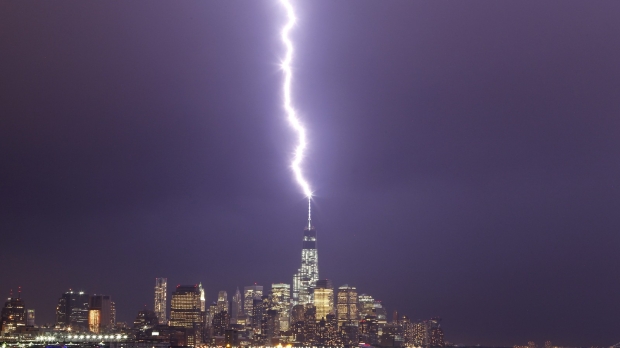 According to the study, the physicists were able to successfully get the lightning to follow the high-powered laser beam, proving the concept a success. However, the following didn't last very long as the lightning jumped to a nearby high tower equipped with a standard lightning rod. While the experiment was a success, the cost of running a high-powered laser versus the cost of a standard lightning rod is basically night and day, with the laser and the overall experiments costing more than $4 million over five years of development.
The laser beams rapidly heated the air around the thunderstorm, creating what researchers call a conductive channel that basically allows the lightning to travel down more easily. These channels can be carved into the air around the thunderstorm by the laser operator, allowing control of where the lighting is going to strike.
Aurelien Houard, a physicist at Ecole Polytechnique in Paris who led the experiment, explained that using the laser felt like "drilling a hole through the air."
While the laser system isn't going to completely replace classical lightning rods, researchers have proven a concept that has been in development for more than 20 years - laser beams can control lightning strikes.