Google and NVIDIA are concerned about Microsoft's proposed acquisition of Activision-Blizzard for $68.7 billion, and have provided key evidence to the Federal Trade Commission regarding a possible unfair advantage.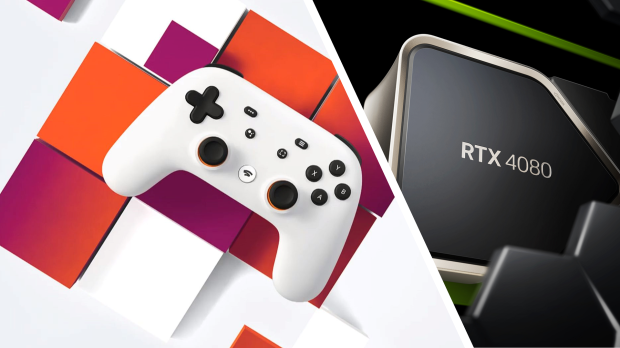 Google and NVIDIA both have sizable stakes in the world of video games. NVIDIA commands the largest share of graphics cards that help power the PC gaming market and also runs its own cloud game streaming service, GeForce Now. Google pulls in billions every year from its mobile Play Store and had a brief stint with game streaming in its now-defunct Stadia service.
Now both gaming titans have outlined their concerns with the Microsoft-Activision merger. Sources tell Bloomberg that Google and NVIDIA have laid out their thoughts on the Microsoft-Activision merger and have also given the FTC information that reinforces one of the major concerns that regulators have with the deal.
The FTC, as well as the United Kingdom's CMA and the European Commission's merger and anti-trust administration, have raised concerns that Microsoft could gain an unfair advantage in the cloud streaming and multi-game subscription market if it were to acquire Activision Blizzard King developers and the publisher's multi-billion dollar franchises.
It's unknown what information that Google and NVIDIA have shared with the Federal Trade Commission. We can't be certain exactly what was provided, however we can get some clues based on how both companies operate(d) in the gaming market.
Google's mightiest presence comes by way of having the keys to the kingdom. Google operates Android and thus has a significant hold on the most profitable platform of the largest entertainment medium on the planet. Mobile gaming made up 51% of total video game industry earnings in 2021, representing roughly $98 billion. Google took a large portion of these earnings through royalty fees that it imposes on developers--Google takes a 30% cut on all revenues made on the Google Play Store.
Google also ran Stadia (poorly, I might add), a game streaming service that delivered games directly to consumers through online cloud networks.
Stadia is shutting down on January 23 and was effectively driven out of the nascent cloud market by virtue of Google's inexperience and poor business model. Stadia did fail in part because of the immensely value proposition of competing services like Xbox Game Pass, PlayStation Plus, and even NVIDIA's GeForce Now, but it mostly collapsed because of Google's bad decisions.
For example, Google forced Stadia users to buy titles at full price and the games were only available to stream, whereas Xbox players on console and PC can purchase a game and download it and/or stream it to consoles, PCs, tablets, laptops, mobile phones, and even directly to television sets.
Sony also allows PlayStation Plus users to download games onto PC and also stream them to consoles and PC. In this respect, cloud gaming and streaming is additive to the Xbox and PlayStation ecosystems, however for Sony it used to have its own dedicated subscription called PlayStation Now.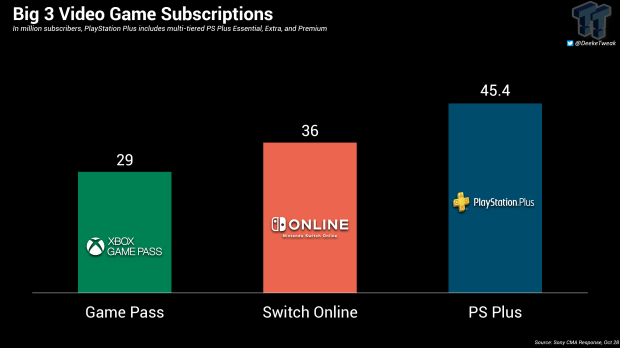 Read Also: Sony: Game Pass leads PlayStation Plus significantly with 29 million subscribers
NVIDIA on the other hand reportedly was not in direct opposition of the merger. Sources tell Bloomberg that NVIDIA provided the FTC with information and expressed some concerns, however the GPU-maker was not expressly against the deal.
This is interesting considering NVIDIA has GeForce Now, a service that directly competes with Microsoft's Xbox Game Pass. NVIDIA recently confirmed that GeForce Now had 25 million members, however it's unknown how many of these users are paying customers. NVIDIA operates a free version of GeForce Now that allows all PC gamers to stream 1 hour of a game every day.
Previous documents from regulators note that Game Pass and PlayStation Plus essentially control the cloud streaming market and other competitors like NVIDIA's GeForce Now and smaller-scale streamers like Blacknut or Antstream simply do not have an equal presence on the cloud market.
So what would Google and NVIDIA provide? Google would likely show info on the mobile market as well as a possible case against Microsoft essentially gaining significant leeway in an unchecked and unregulated market of game streaming.
NVIDIA could also provide some numbers on cloud streaming as it relates to operations, revenues, and most importantly, how key games drive subscription numbers.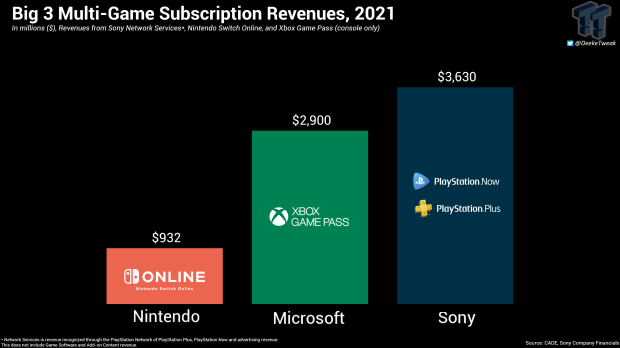 It's implied that the Microsoft-Activision merger would add substantial value to Microsoft's Xbox services across the board, from Game Pass to Xbox LIVE and any other value-oriented content-driven services that may arise in the future, such as new monetized subscription tiers. The added value could be expected to surge subscription sign ups and further Microsoft ahead in a market where it already is a dominant player.
Read Also: FTC sues to block Microsoft-Activision merger, trial set for August 2023
In any case, the FTC is playing hardball with Microsoft and Activision.
The merger is in Phase 3 proceedings and the Federal Trade Commission has outlined a list of antitrust concerns that it will defend in court. The FTC is bringing the merger before an administrative judge--the merger isn't be tried in federal court--and the official court hearing will begin in August 2023.
"Microsoft has already shown that it can and will withhold content from its gaming rivals," said Holly Vedova, Director of the FTC's Bureau of Competition.
"Today we seek to stop Microsoft from gaining control over a leading independent game studio and using it to harm competition in multiple dynamic and fast-growing gaming markets."