The Last of Us is one of Sony's most popular video game series...and now it's also a mega-popular TV series.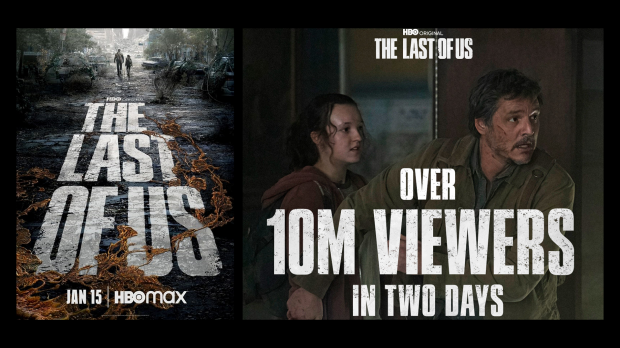 The new Last of Us TV adaptation is pulling in big numbers. HBO has confirmed that over 10 million people tuned into the series premiere, including subscribers across HBO Max and cable. Based on current numbers, this means that roughly 20.5% of all HBO subscribers watched The Last of Us' first episode.
"The series premiere of The Last of Us has now reached over 10M viewers in two days across linear and HBO Max platforms in the United States," the streamer wrote on Twitter.
Tracking firm Nielsen says that over 4.7 million people tuned in to watch The Last of Us in the first day. Many millions more watched it on the second day as well.
The show has been universally lauded as one of if not the best video game adaptation of all time. Some are saying the HBO adaptation is so good that they can only imagine how awesome the Halo TV series would have been if the writers stuck to the source material.
The Last of Us is one of Sony's best-selling video game franchises with over 37 million copies sold across both the first game and the sequel. The Last of Us franchise is actually more popular than Insomniac's Spider-Man duology of games on PS4 and PS5.
It'll be interesting to see what kind of effect the show may have on sales of The Last of Us games across both PlayStation 4 and PlayStation 5.