We can't help but think of USB Docking Stations as toasters for all your hard-drive swapping action, pop a new drive in, grab or copy over the data you need, and then pop in the next one. More than a simple comparison, if you've had multiple PCs and gone through several HDDs over the years, a Docking Station is as essential for a home office/gaming den as a toaster is in a kitchen.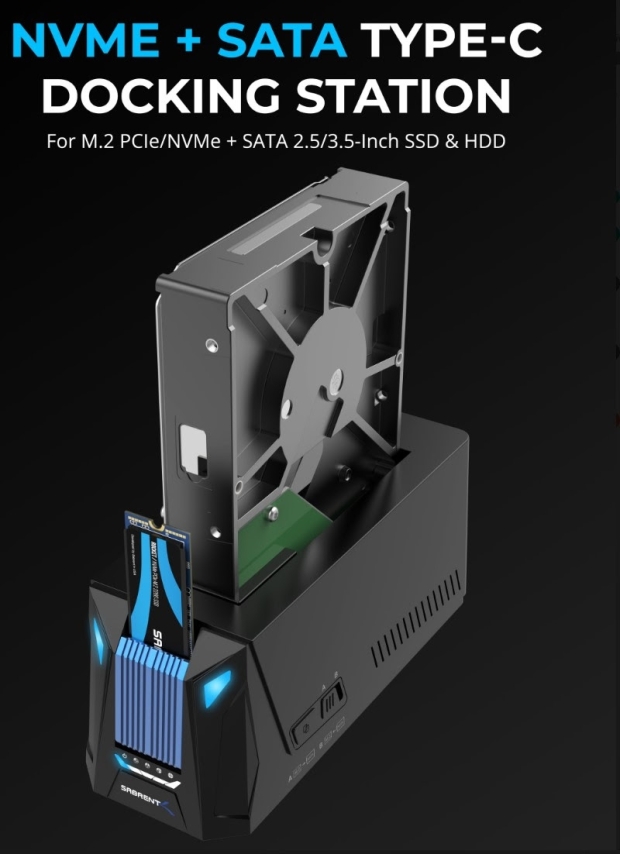 With support for M.2 PCIe/NVMe, SATA 2.5/3.5-Inch SSD and HDD, and offline cloning (DS-UNHC), the latest USB-C Docking Station from Sabrent might be the last one you'll ever need. It's packed with features, but the dual SATA and M.2 SSD support make it a winner.
Simultaneous SATA and PCIe access is very cool to see, as are several USB cables packed in to support any PC USB interface. This means you've got up to 10Gbps transfer speeds over USB 3.2 Gen 2 or slower when connected to an older USB interface. There are also some great features to support extended usage, with a built-in M.2 heatsink and dust guard. The visual look is striking too, and it won't look out of place sitting next to an RGB-lit gaming rig.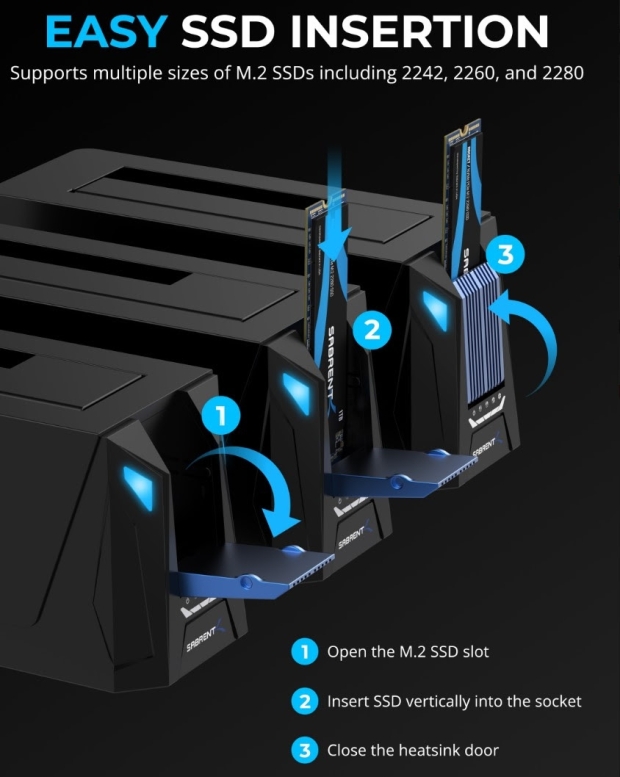 With no drivers required, no tools either, and hot-swappable plug-and-lay action, USB docking stations are more than worth it. And Sabrent's latest is impressive, thanks to offline cloning, so you can load up and transfer files to an M.2 2242, 2260, or 2280 form factor drive without needing a PC.
And with its introductory price point of USD 79.99, it's available now.