NASA has taken to its blog to announce that its James Webb Space Telescope has confirmed its first exoplanet, which was found to be very similar to Earth in terms of size.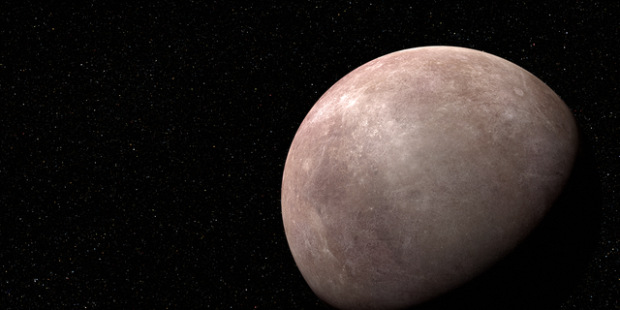 The exoplanet was originally classified as LHS 475 b was identified by Webb, and according to NASA's blog post, the planet clocks in at 99% of Earth's diameter, making it almost the exact same size as our pale blue dot. Researchers from the Johns Hopkins University Applied Physics Laboratory led the discovery and explained that Webb's Near-Infrared Spectrograph (NIRSpec) captured the planet easily and clearly. Webb's observations found that the planet is small, rocky, and doesn't feature an atmosphere that is methane heavy.
NASA writes that researchers are currently exploring the acquired data to determine what type of atmosphere the exoplanet has, or if any atmosphere at all. At the moment, the team can't conclude what is present in the atmosphere but can deduce what isn't present in the atmosphere, hence the aforementioned lack of methane.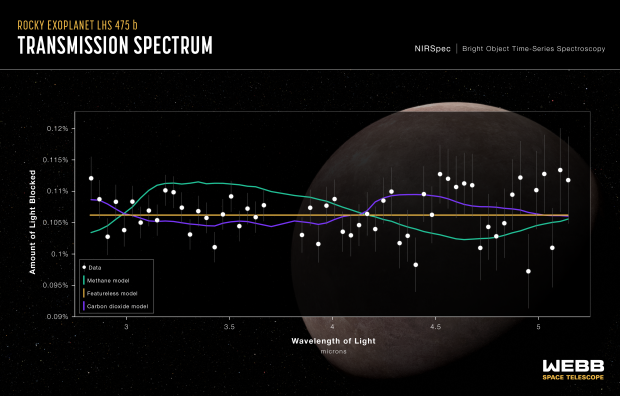 "These first observational results from an Earth-size, rocky planet open the door to many future possibilities for studying rocky planet atmospheres with Webb. Webb is bringing us closer and closer to a new understanding of Earth-like worlds outside our solar system, and the mission is only just getting started," agreed Mark Clampin, Astrophysics Division director at NASA Headquarters in Washington.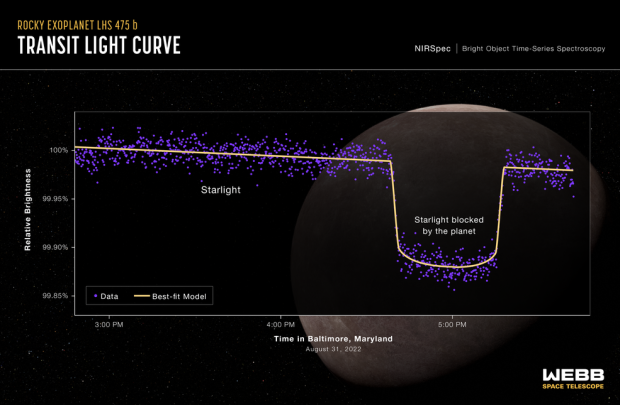 Additionally, Webb found that the exoplanet is approximately a few hundred degrees hotter than Earth, and if it's found to have clouds of thick carbon dioxide, it would mean this exoplanet is more similar to Venus than Earth. However, this is yet to be confirmed.
Furthermore, the team was able to confirm this exoplanet orbits its host star in just two days, making it closer to its companion star than any planet within our solar system. Additionally, Webb found that while LHS 47b orbits its star in just two days, the Red Dwarf star that it's orbiting is less than half of the temperature of the Sun, meaning it could still harbor an atmosphere.
"There are some terrestrial-type atmospheres that we can rule out," explained Jacob Lustig-Yaeger, lead researcher. "It can't have a thick methane-dominated atmosphere, similar to that of Saturn's moon Titan."
Jacob Lustig-Yaeger, a lead researcher on the discoveries, states that the team is at the forefront of studying small, rocky exoplanets and that scientists have barely begun scratching the surface of what their atmospheres might be like. Lastly, LHS 475 b is relatively close to Earth in terms of the galactic neighborhood at only 41 light-years away, residing within the constellation Octans.
If you are interested in reading more on LHS 475 b, check out NASA's blog post here.