After showcasing a new CPU that could hit 6 GHz clock speeds out-of-the-box, albeit briefly, Intel has not only confirmed that it was the new flagship Intel Core i9-13900KS - but it's out now for USD 699.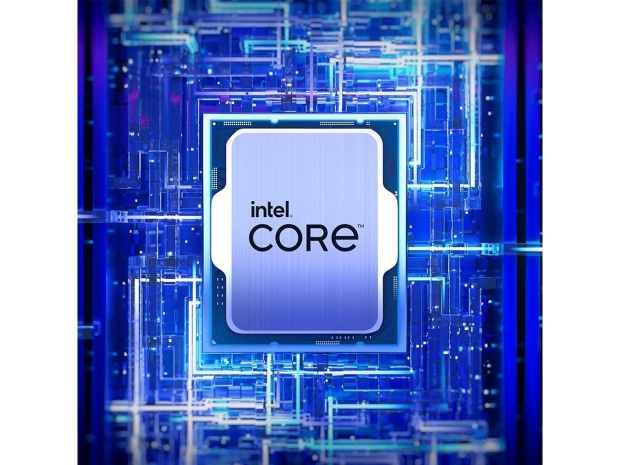 The USD 699 price point puts it at $110 more than the Intel Core i9-13900K, a monster of a CPU sporting a 5.8 GHz top speed. Naturally, this is the sort of CPU targeting the enthusiast market, where performance is king.
The cool thing is that the 6 GHz speed is out-of-the-box and achievable with standard AIO cooling and no overclocking - via what Intel calls Thermal Velocity Boost.You can see it action here.
And with that, the Core i9-13900KS features a higher default TDP of 150W - 25W higher than the base Core i9-13900K. The "Extreme Config" power mode for the Core i9-13900KS pushes things even further, and this will undoubtedly make it a CPU of choice for overclockers and those with plenty of liquid nitrogen sitting around in the coming months.
Up to 6.0 GHz max turbo frequency with Intel Thermal Velocity Boost - the first CPU in the PC industry to reach 6.0 GHz without overclocking.

Intel Adaptive Boost Technology for improved gaming performance by opportunistically allowing higher multicore turbo frequencies.

24 cores (eight Performance-cores and 16 Efficient-cores), 32 threads, 150W processor base power, 36MB Intel Smart Cache, and a total of 20 PCIe lanes (16 PCIe 5.0 and four PCIe 4.0 lanes).

Up to DDR5 5600 MT/s and DDR4 3200 MT/s support.

Compatible with Z790 and Z690 motherboards, with the latest BIOS recommended for the best gaming and content creation experience.
The CPU is currently available at retailers like Newegg and Microcenter, though the extra $100 for an additional 200MHz might not seem like a great deal to some. Either way, seeing what people can achieve with this new flagship enthusiast CPU from Intel will be interesting. And how it will stack up against AMD's upcoming 3D V-Cache Ryzen 7000-series processors.
For an in-depth look at how it performs in gaming and productivity tasks (spoiler alert, it's power-hungry), check out Hardware Unboxed's review below.