UK regulators at the Competition for Markets Authority have delayed their final decision on the Microsoft-Activision merger by eight weeks in an effort to better understand the complexity of the games market. Depending on the CMA's current angle, this delay could help or hinder Microsoft's chances in passing the merger.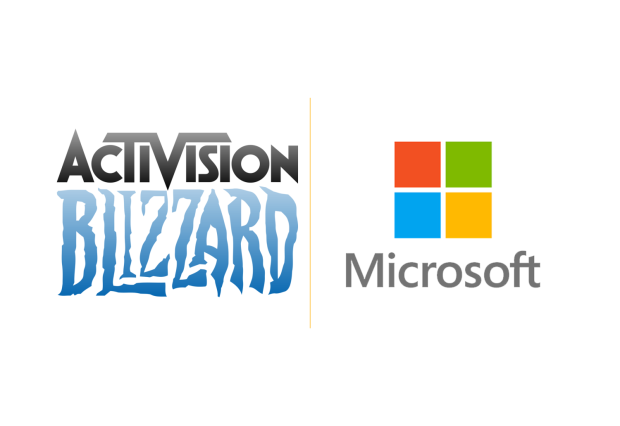 Although the Microsoft-Activision merger has been approved in four jurisdictions, the billion-dollar games companies are facing opposition from three key worldwide markets: the United States (FTC), United Kingdom (CMA), and Europe (EC). All three of these regulatory bodies have delivered initial remarks and issue statements that criticize the deal, and the FTC has moved to a Phase 3 administrative proceeding in which it is prepared to bring the merger in front of an internal judge for a ruling. Microsoft, however, is prepared to defy the FTC and attempt to close the deal and defend itself in a federal trial.
While neither the CMA or the European Commission have tried to block the merger as the FTC has, both are scrutinizing the deal for any potential anticompetitive effects. The process is lengthy and requires examination, interpretation, and compilation of thousands of internal documents that include various data metrics and information sheets, alongside executive testimony and consultation from industry experts. That's why the CMA has delayed its final report deadline by 8 weeks and now expects to have something ready no later than April 26, 2023.
The CMA notes that it will try to deliver a final decision sooner than this date.
This delay will undoubtedly affect the merger but it's hard to say how. It's possible that the CMA is using the extra time for a number of things, including:
Positive - Behavioral remedies and/or concessions
The CMA may approve the deal if certain conditions are met. In a counter-argument to exclusivity, Microsoft has made a public offer to bring Call of Duty, a $31 billion video games franchise, to all of its competitors. Microsoft is prepared to bring and continue to make available Call of Duty on all platforms including PlayStation, PC via Steam, and for the first time ever, Nintendo platforms.
This is good posturing for Microsoft and could sway regulators. The CMA may require more concessions, such as not offering Call of Duty on Xbox Game Pass in the UK, and Microsoft is likely to agree to certain settlement requirements.
Once Microsoft and the CMA make an agreement, other regulators are expected to fall in line. Microsoft legal counsel says that they are waiting on decisions in the UK and EU before offering concessions, settlement agreements, and behavioral remedies to the FTC.
Negative - CMA could use extra time to build a more compelling case against merger
Regulators are using the extra 8 weeks to collect a mountain of evidence to support their findings. In its Issues Statement filed in October 2022, the CMA outlined a number of concerns regarding the merger.
The chief concern was regarding Call of Duty becoming exclusive to the Xbox platform, and barring that, the franchise having exclusive content and/or experiences only made available on Xbox and PC. Microsoft has since addressed these comments by promising not to do this for at least 10 years.
Other major concerns were focused on what's referred to as the multi-game subscription segment of the video games industry, which includes subscription services like Xbox Game Pass, PlayStation Plus, and Nintendo Switch Online. The CMA is worried that adding Activision-Blizzard games, especially Call of Duty, would give Microsoft an unfair advantage over its competitors in regards to its Xbox Game Pass subscription service.
Microsoft has also addressed this by promising to bring Call of Duty to PlayStation Plus for at least 10 years as part of its multi-year licensing offer to Sony.
Then there's the cloud gaming segment, and it can't be ignored that Microsoft is making waves in this part of the industry. While Sony was technically first to the Big 3's cloud game streaming market with its PlayStation Now service, the wide breadth of cloud-streamed games available on Xbox Game Pass is largely seen as more favorable than Sony's offering. It's also worth noting that Xbox Game Pass streams to mobile devices, too--Sony's PS Plus (formerly PS Now) only streams to consoles and PCs.
It's hard to say which way the CMA will go, but it is possible they are collecting evidence to better thwart Microsoft's attempts in capturing the industry's largest third-party video games publisher.
Current approvals
The Microsoft-Activision merger has been approved by four worldwide regulators including: