Halo MCC microtransactions may not happen, 343i hasn't made a decision
343 Industries tells fans that it has not made a definitive decision on whether or not it will charge real money for in-game Spartan Points in Halo MCC.
Published Aug 27, 2022 1:03 PM CDT
|
Updated Tue, Sep 20 2022 7:10 PM CDT
1 minute & 32 seconds read time
Halo The Master Chief Collection may not get microtransactions after all, 343 Industries says.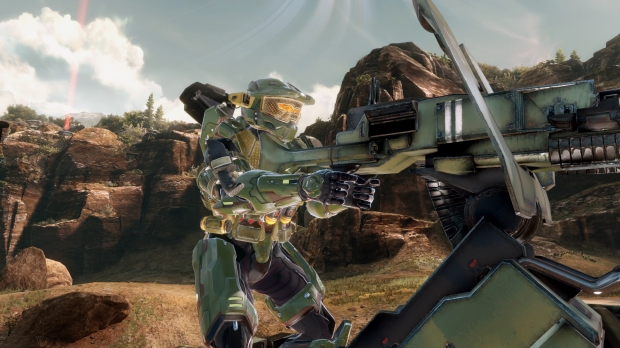 A bit ago, 343i kicked off controversy by announcing they may add microtransaction purchases into Halo MCC (oddly enough, this was something I mentioned briefly in 2019). MCC's unlockable currency is being changed to Spartan Points, and all in-game items will be "purchased" by these points. Right now gamers can earn unlockables simply by playing the game, ranking up, earning EXP, and completing challenges. But 343i may add the ability to directly purchase these Spartan Points with real money.
Now in a recent Halo MCC blog update, 343 Industries briefly talks about Spartan Points. The devs say that no official decision has been made regarding microtransactions (but given Halo Infinite's dropping numbers I'd say it's a pretty much guaranteed bet).
"Due to the vast amount of customization content released in MCC over the years (armor, attachments, nameplates, skins, armor effects, voices, and more), we shared that we are exploring the addition of purchasable Spartan Points for players who found that particular mountain an intimidating one to climb, or who just wanted to button up the last of their items they need to get.

"As expected, a lively conversation ensued across the community as well as within the MCC team. In addition to some frustrations at the prospects of purchasing SP, much of the feedback focused on general frustrations with the current SP earn rates in MCC (particularly once players have hit level 100).

"No decision has been made around the potential for purchasable SP being added as a secondary vector in the future, but with regards to SP earn rate complaints and the current wall that exists upon hitting level 100-we agree with you and are working on designs now to address this feedback in a future update."
Related Tags