Phison teams with AMD + Micron for PCIe 5.0 NVMe SSDs of the future
Phison announces strategic collaboration with AMD and Micron to build an ecosystem of PCIe 5.0-ready products for gamers, creators.

Published Mon, May 23 2022 4:47 AM CDT
|
Updated Sat, Jun 11 2022 2:15 PM CDT
AMD has now revealed its next-gen X670E and X670 chipsets, dropping later this year with the new AM5 socket and Zen 4-powered Ryzen 7000 series CPUs -- and with it: DDR5 + PCIe 5.0 support.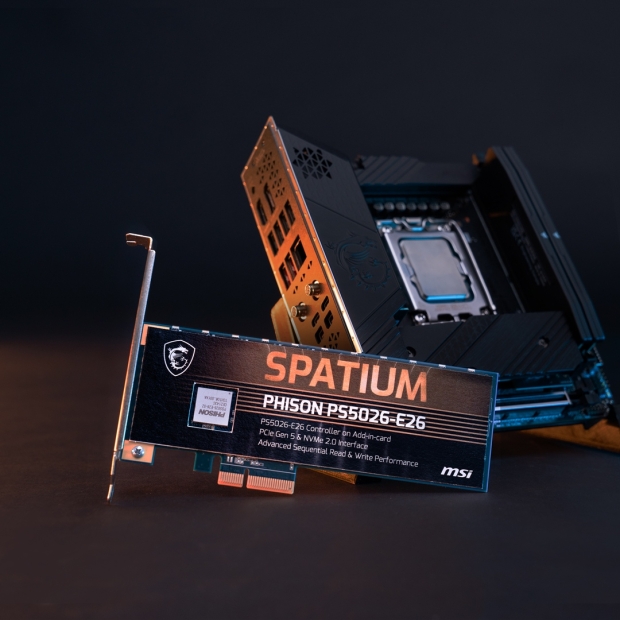 Phison has announced a strategic collaboration with AMD + Micron to form a cooperative PCIe Gen 5 ecosystem of compatible products. Phison will be at the heart of this with their flagship PCIe Gen5 SSD controller -- the new Phison PS5026-E26 -- that has 2x the performance over its previous generation flagship SSD controller.
Leo Huang, Sr. Director, Product Marketing, Phison said: "We are pleased to announce our cooperative effort with Micron and AMD to advance the technological development of PCIe Gen5 storage offerings, as this validates Phison's commitment to upholding customer-centric values. The E26 controller enables gamers to compete at the highest level and helps content creators to maximize the overall system performance to increase productivity".
Micron's Director of Product Line Management, Jonathan Weech added: "Micron's collaboration with AMD and Phison is targeted to deliver the industry's most powerful storage offering and high-performance computing experience available to consumers. Through its Crucial branded products, Micron is focused on bringing high-value NAND solutions to PC enthusiasts. This unique combination of Micron NAND and Phison's Gen5 controller, along with AMD's AM5 platform, will help accelerate the transition to PCIe Gen 5 SSDs".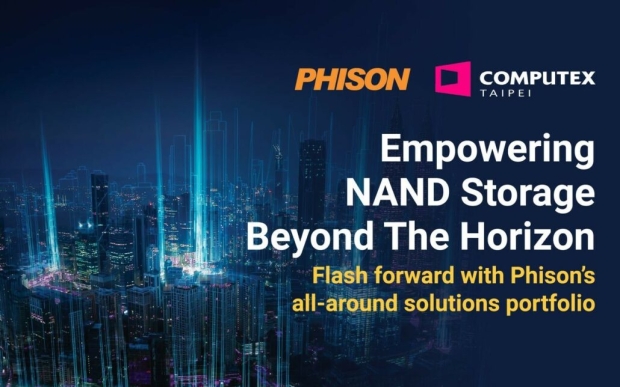 Leah Schoeb, Sr. Manager, Storage, and Memory, AMD said: "Our goal is to deliver an incredible uplift in bandwidth to accelerate PC performance and user experiences. Collaboration with Micron and Phison signifies AMD's commitment to empower and elevate gaming and creator experiences of the future with AMD's new socket technology".
The first PCIe Gen4 BGA SSD using the PS5021-E21T controller.

PS5027-E27T, a next-generation DRAMless PCIe Gen4 solution designed to overcome the stick power requirements of mobile computing, will be discussed for the first time.

E18DC, an M.2 form factor data center solution for diverse workloads including server boot and read-intensive.

PS8318 is a UFS 3.1 problem solver targeting a wide range of markets including VR, and mobile.

E21T, is an energy-efficient industrial embedded Gen4 solution designed to drive down costs while increasing productivity.

MPT Series of customized automotive storage products.

The World's First PCIe 5.0 Redriver IC certified by PCI-SIG.
Related Tags