Sonic's Roblox game speeds past 100,000 concurrent users in two days
Sonic The Hedgehog is a massive hit on Roblox, and his game has seen an incredible 100,000 concurrent users in just two days.

Published Mon, Apr 18 2022 10:32 AM CDT
|
Updated Tue, May 10 2022 12:31 AM CDT
Following an incredible box off performance, Sonic Speed Simulator is one of the most-played games on Roblox right now.
A bit ago SEGA launched an official Sonic game on Roblox called the Sonic Speed Simulator, a new open-world 3D adventure that's a lot like the early Sonic Adventure game. It's become a huge hit with Roblox's playerbase, amassing an all-time high of 100,000 concurrent users.
"Our Sonic game on Roblox just hit 100,000 concurrent players on its second day of release with a strategic marketing push combined with the organic digital buzz of the metaverse," Gamefam Chief Executive Officer Joe Ferencz said on LinkedIn.
"It's a top 5 game now and will generate 15,000,000+ visits for its first two days. With 20 minute play sessions and a 94% rating, we're so pleased that Roblox players appreciate the hard work and passion that went into the product!
"We're off to a great start and moving into live ops with new content starting next week with a massive team staffed."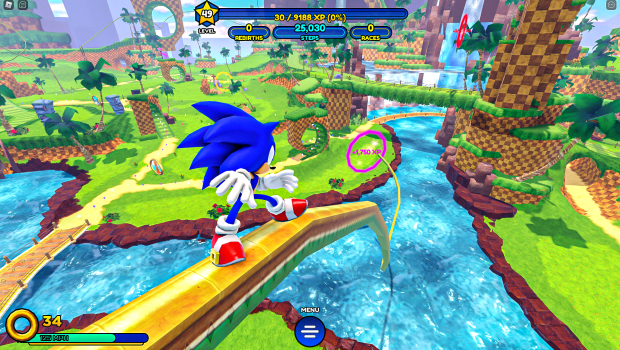 Related Tags