WHO reports continually falling COVID cases and deaths worldwide
The World Health Organization has reported a 16% decrease in new COVID-19 cases and a 10% decrease in deaths in the last week.

Published Thu, Mar 3 2022 5:01 AM CST
|
Updated Wed, Mar 30 2022 1:04 AM CDT
The World Health Organization (WHO) report is the latest in its weekly installments regarding the ongoing COVID-19 pandemic.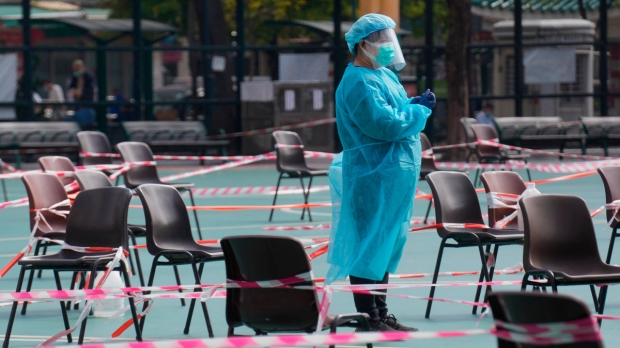 On March 1st, 2022, the WHO reported that the reported number of new COVID-19 cases globally dropped by 16 percent in the previous week, following a month-long decline in new infections. The number of deaths has also fallen by 10 percent, following a decrease seen in the week prior. There have been more than 10 million new cases and about 60,000 deaths worldwide in the last week.
According to the WHO, the omicron variant is the overwhelmingly dominant variant, accounting for 99.5% of the virus sequences in the world's largest publicly accessible database, with only 0.3% from the delta variant. Other variants such as beta, gamma, lambda, and mu have not been reported in the last month, although the WHO notes there are surveillance challenges in many countries.
Despite almost all COVID-19 restrictions being lifted in a handful of European countries as cases drop, the WHO warns that it is still too early to declare the pandemic as being over. If allowed to continue spreading, the coronavirus is afforded the opportunity to mutate resurface as another more deadly or transmissible variant.
Related Tags