Sony could revolutionize PlayStation gaming with Discord's help
Sony could use Discord as an shareable extension of a new breakthrough community-driven, cloud-powered PlayStation feature.

Published Tue, Feb 1 2022 2:34 PM CST
|
Updated Mon, Feb 28 2022 10:36 AM CST
PlayStation functionality has arrived on Discord. It's pretty basic right now, but it could evolve into a real game-changer for both.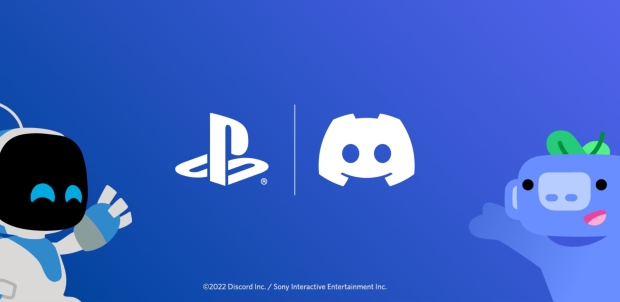 Yesterday PlayStation became integrated into popular chat app Discord. The features are barebones and aren't any different to how Xbox accounts are integrated. As Discord hints, this might be just the beginning, though: "We're excited to continue our partnership with PlayStation and explore how we can collectively create great shared experiences for your friends and communities."'
So what's next? Discord may be a part of the most transformative PlayStation feature introduced to date.
This could be PlayStation Spartacus' secret weapon against Game Pass
A while back we reported on a Sony patent that could turn recorded PlayStation game footage into playable, shareable game demos.
The patent describes "game slices" that are created by users with special editing tools. These slices are game videos that you can actually play, not just watch.
Once created, users can package game slices and then beam them friends via PSN messages, social media, or even email. Recipients simply click on the link and they're instantly zapped into their friend's playthrough, complete with level ups, gear, unlocks, and progress intact.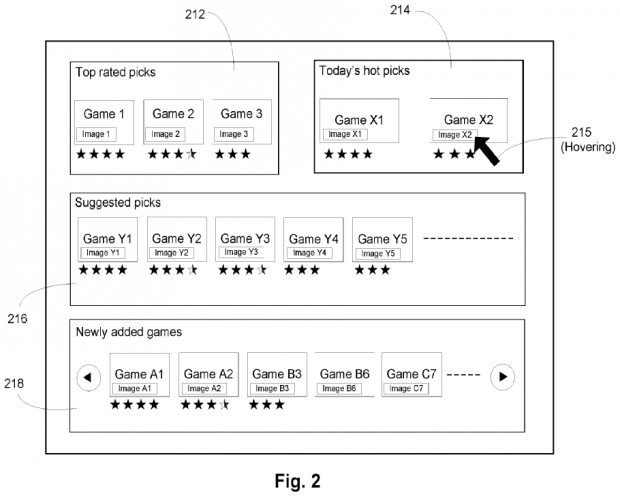 In one embodiment as illustrated in FIG. 2, the game manager module 312 identifies the various games that are popular or highly rated within the game network/social network and generates the GUI with the identified games organized in a ranking order of popularity. In one embodiment, the games/game slices returned in the GUI are organized into categories. FIG. 2 illustrates a sampling of the various categories into which the games are organized by the ranker module 312- a within the game manager 312.
The feature has huge implications for engagement and community interactions; gamers could create special game slices to show off their builds or to demonstrate techniques, or even for training purposes for harder bosses. It's also a powerful mechanism for trial games.
This isn't exclusive to PS Now, either, and should work with any game sold on the PlayStation Store (this is very similar to Stadia's save-state sharing functionality).
The patent actually stretches back to 2015 and has direct conjunction with PlayStation Now cloud streaming.
Discord could be a social media platform which these game slices are shared. Users may eventually be able to send DMs with links to their game slices, allowing any of their friends to jump in and play.
Of course this is all theoretical and Sony has yet to utilize the patent in this way. Remember that patents don't always indicate a final product or feature, and there's a chance this unique functionality will never be released.
Still it's fun to speculate.
Check below for direct passages from the patent:
FIG. 4A illustrates the hierarchical organization of various portions of a videogame, in accordance with an embodiment of the invention. By way of example, a videogame can be organized into various sections 400. In the illustrated embodiment, these may include a set up section, an introduction section, various level sections, and an outro section. A given level may be further divided into various scenes. As shown, the level 3 section is broken down into various scenes 402. As the user plays through a given scene, a gameplay timeline of that scene can be recorded, including recorded video of the user's gameplay as well as recorded input data and game states of the executed game application. In the illustrated embodiment, the gameplay timeline 404 as representative of the users gameplay of scene 2 of level 3 of the game. In accordance with embodiments of the invention, a user may select portions of their recorded gameplay from which to generate a mini game or game slice. For example, in the illustrated embodiment the gameplay timeline 404 has a start time T 0 and an ending time T z. a portion of the gameplay timeline from a time T x to a time T y has been selected from which to generate a minigame.

FIG. 4B illustrates an interface for selecting a portion of a gameplay timeline for generation of a minigame or game slice, in accordance with an embodiment of the invention. In the illustrated embodiment, the interface 412 is presented on a touchscreen 411 of a device 410. In one embodiment, the device 410 is a tablet computing device. The interface 412 includes a selectable gameplay timeline 414. In an expanded view 430 of the gameplay timeline 414, it can be seen that in one embodiment the gameplay timeline 414 is represented as a film strip with adjustable markers 416 and 418. The marker 416 designates the start point along the gameplay timeline 414 of the selection, whereas the marker 418 designates the endpoint along the gameplay timeline of the selection.

Furthermore, a marker 419 can be positioned within the portion of the gameplay timeline 414 that has been founded by the start marker 416 and the end marker 418. For ease of use and to provide the user with a visual understanding of what portion of their gameplay is being selected, a start frame 420 can be shown corresponding to the point along the gameplay timeline at which the marker 416 has been positioned. The start frame 420 is an image of the recorded gameplay video corresponding to the time at which the start marker 416 is positioned. Likewise, a representative end frame 424 can be shown corresponding to the point along the gameplay timeline at which the marker 418 has been positioned.

In a similar manner, the end frame 424 is an image of the recorded gameplay video corresponding to the time at which the end marker 418 is positioned. Additionally, a representative frame 422 may be displayed corresponding to the position of the marker 419 along the gameplay timeline.

The representative frame 422 can be utilized as a representative image for the minigame that is created based on the selected portion of the gameplay timeline. It should be appreciated that though in the illustrated embodiment a touchscreen interface is provided and described, in other embodiments various other kinds of input can be utilized to select starting and ending points to define a portion of gameplay for creation of a minigame.

For example, input can be provided via a game controller, a keyboard, via gesture input, voice input, and in accordance with other types of input devices and mechanisms so as to enable selection of a portion of gameplay along with selection of a representative image frame from the recorded gameplay video.

In some embodiments the selection markers may not be continuously adjustable along the gameplay timeline, but may be configured instead to snap to pre-defined time points along the gameplay timeline.

For example, predefined time points may be defined to correspond with specific events occurring in the gameplay timeline. The specific events of a given gameplay timeline for which predefined time points will be assigned can be generated based on analysis of the users gameplay, and will depend on the specific architecture of the videogame gameplay.

In one embodiment, predefined time points can be assigned based on geographical location of a character within a virtual world defined by the videogame.

For example, predefined time points can be assigned to the specific times at which a character moved from one geographical locale to another geographical locale, e.g. movement from one scene location to another scene location, movement from one city to another city, entering a structure, entering a room within a structure, entering the vehicle, entering a different type of environment, or any other kind of geographical transition of significance. In another embodiment, predefined time points can be assigned based on development of a user's character or entity which is controlled in the videogame.

For example, predefined time points can be assigned when a character or entity controlled by the user accomplishes a task, acquires a skill, acquires an object, passes a level or otherwise completes a portion of the videogame, or performs or achieves any other kind of significant activity in the video game.
Related Tags