Compatibility may hold back Apple's monstrous M1 Max SoC from gaming
Apple's new beastly M1 Max chip in its MacBook Pro line is powerful enough for gaming...but compatibility is its Achilles' heel.

Published Tue, Oct 19 2021 9:42 AM CDT
|
Updated Sat, Nov 13 2021 1:21 PM CST
Apple's new M1 Max chip has a monstrous 32-core GPU with 10.4 TFLOPs of power (that's a bit higher than a PS5), but compatibility may be the chip's Achilles' heel.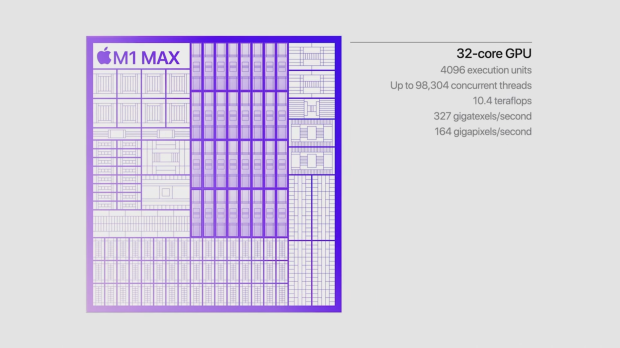 Yesterday Apple announced its new MacBook Pro notebooks aimed at professionals. The new line includes supercharged M1 SoCs--the M1 Pro, and the monstrous M1 Max, which features a 10-core CPU, a GPU with up to 32 cores, and up to 64GB of unified memory. It's a powerhouse for high-end workloads. Gaming, however, isn't the main selling point.
As Moor Insights and Strategy's Patrick Moorhead notes, the MacBook Pros aren't well-positioned for gaming. It's not because of the SoC horsepower; on paper, the M1 Max checks a lot of the boxes for gaming. The issue is compatibility, namely on PC's biggest storefront.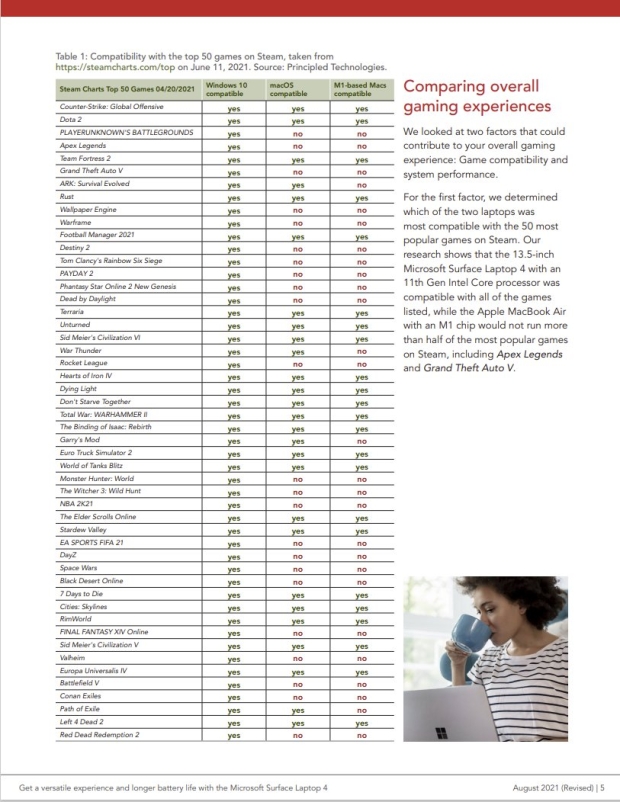 A study from Principled Tech notes that the M1 chip doesn't support 27 out of the top 50 games on Steam, including billion-dollar mega-hits like PUBG and Apex Legends.
Apple makes it clear that gaming isn't the MacBook Pro's main selling point (in fact, it's not really a selling point of any Mac) and gaming is only mentioned twice in the entire website page. This is a productivity device through-and-through. Still though it would be great to see the M1 Max's performance while gaming.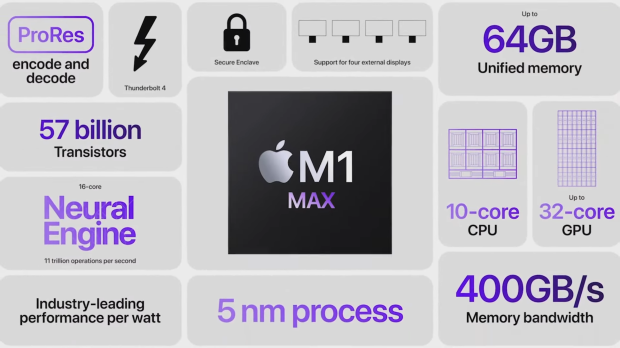 Related Tags