Epic Games appeals trial ruling that declares Apple isn't antitrust
Epic Games has appealed a recent trial ruling in its anti-trust case against Apple, and it has one week to prepare an appeal.

Published Tue, Sep 14 2021 11:25 AM CDT
|
Updated Sat, Oct 9 2021 11:22 AM CDT
Epic Games has appealed the ruling that declares Apple hasn't violated anti-trust laws, likely in an attempt to force third-party payment storefronts within the App Store.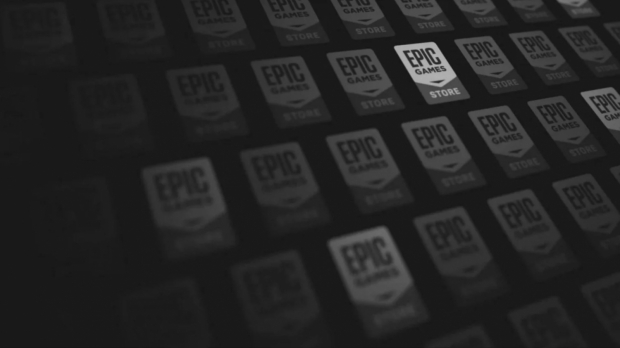 The Epic vs Apple trial is over and the US District Court of Northern California has issued an official ruling declaring Apple anti-competitive, but not in violation of anti-trust. Judge Yvonne Gonzalez Rogers declared Apple is anti-competitive, calling the 30% App Store commission "supracompetitive," and led to "excessive" high operating margins that Apple "could not justify." This has led to an official ruling to allow calls, links, and buttons to third-party payment systems that would circumvent Apple's 30% paycut.
Apple won all other counts in the trial, however, and Apple has the right to keep Fortnite off of the App Store for good. The court also forced Epic Games to pay back (i) 30% of all Fortnite revenues it earned from its direct payment system and (ii) 30% of all revenues it earned from bringing Fortnite back to iOS via Safari browsers and GeForce Now between November 2020 through September 2021. Epic is appealing the ruling, but specifics haven't been revealed yet.
Epic Games will have until September 20 to prepare an official appeal document and detail what it hopes to accomplish with the appeal. Expect to see Epic push to have its own competing storefront system within Fortnite as well as force Apple to allow Fortnite back on iOS. However, Judge Yvonne Gonzalez Rogers contended that Epic simply "overreached" with its claims on Apple being anti-trust and that the evidence simply wasn't thorough enough.
Here's a few excerpts from the 185-page ruling:
While Apple's conduct does not fall within the confines of traditional antitrust law, the conduct falls within the purview of an incipient antitrust violation with particular anticompetitive practices which have not been justified. Apple contractually enforces silence, in the form of anti-steering provisions, and gains a competitive advantage. Moreover, it hides information for consumer choice which is not easily remedied with money damages. The injury has occurred and continues and can best be remedied by invalidating the offending provisions. In terms of balancing, Apple's business justifications focus on other parts of the Apple ecosystem and will not be significantly impacted by the increase of information to and choice for consumers. Rather, this limited measure balances the justification for maintaining a cohesive ecosystem with the public interest in uncloaking the veil hiding pricing information on mobile devices and bringing transparency to the marketplace.

Nonetheless, the trial did show that Apple is engaging in anticompetitive conduct under California's competition laws. The Court concludes that Apple's anti-steering provisions hide critical information from consumers and illegally stifle consumer choice. When coupled with Apple's incipient antitrust violations, these anti-steering provisions are anticompetitive and a nationwide remedy to eliminate those provisions is warranted.

Thus, and in summary, the Court does not find that Apple is an antitrust monopolist in the submarket for mobile gaming transactions. However, it does find that Apple's conduct in enforcing anti-steering restrictions is anticompetitive. A remedy to eliminate those provisions is appropriate. This measured remedy will increase competition, increase transparency, increase consumer choice and information while preserving Apple's iOS ecosystem which has procompetitive justifications. Moreover, it does not require the Court to micromanage business operations which courts are not well-suited to do as the Supreme Court has appropriately recognized.
Related Tags