Huge earthquake strikes Mexico, sky lights up red and blue
Blue and red flashes in the sky in Mexico after major M7.0 earthquake hits the city, looks frightening -- right out of a movie.
Published Sep 8, 2021 9:11 PM CDT
|
Updated Mon, Oct 4 2021 7:50 PM CDT
0 minutes & 45 seconds read time
A rather powerful M7.0 earthquake has hit southwest Mexico, near the beach resort of Acapulco, and lighting up the sky red and blue. Check it out:
The 7.0 magnitude earthquake struck 2.5 miles (4km) east-northeast of Los Organos de San Agustin about 8 miles from the Pacific Coast beach resort city of Acapulco. There were at least 92 aftershocks recorded and set alarms off in Mexico City before the ground started rumbling.
The National Oceanic and Atmospheric Administration initially issued a tsunami warning but it was called off in the end. The earthquake saw 1.6 million people plunged into darkness, knocking down electricity throughout Mexico City and through 4 states.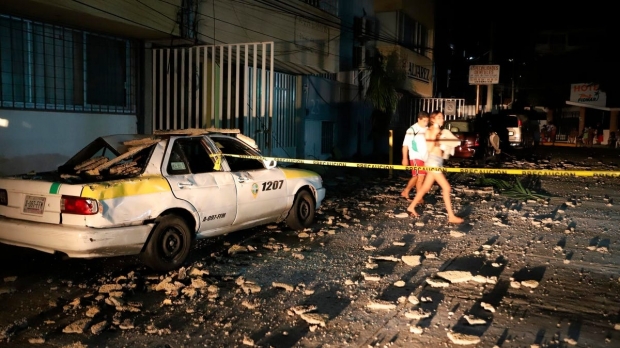 Sergio Flores, an Acapulco resident told Associated Press by phone: "We heard loud noise from the building, noise from the windows, things fell inside the house, the power went out. We heard leaking water, the water went out of the pool and you heard people screaming, very nervous people".
Miraculously, there was only 1 person who died in the earthquake -- where someone was crushed by a post falling down in Coyuca de Benitez near Acapulco.
Related Tags