HD 2400/2600 Cards Galore
ASUS and GeCube.
Published
1 minute & 8 seconds read time
Alongside PowerColor, ASUS soon after unveiled details about their new lineup of "EAH2600 and 2400 Series" graphics cards, these comprising the ATI HD2600XT, HD2600PRO, HD2400XT and HD2400PRO.
You can get
all the details on them
over at ASUS's website.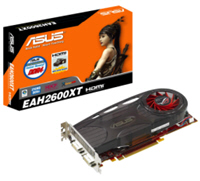 Taipei, Taiwan, June 28, 2007 - In order to accommodate users who are looking for entry-level and mid-range graphical options, ASUS has introduced the new line of EAH2600 and 2400 Series graphic cards. Featuring the latest generation of GPUs - the ATI HD2600XT, ATI HD2600PRO, ATI HD2400XT and the ATI HD2400PRO from AMD, these graphics cards are designed to bring feature-rich DirectX 10 gaming and smooth multimedia playback while consuming less power with their new power efficient 65nm processors.
Following suit, GeCube let us know they have a complete lineup of HD 2600 and 2400 cards
now shipping
as well.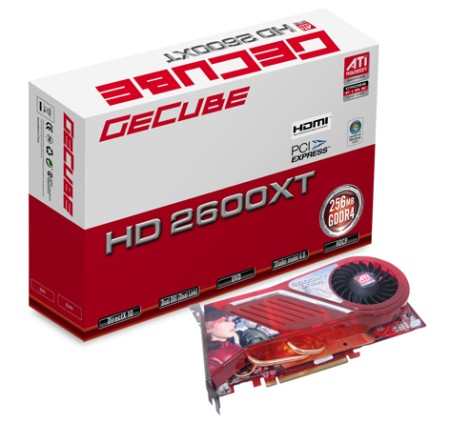 June 28, 2007, Taipei - The full ATI Radeon 2000 series is now available ! With the launch of the GECUBE HD2900XT in mid May sending ripples through the market, the GECUBE Radeon HD2600 and HD2400 have now arrived to meet your needs. With complete support for DirectX10 and Universal Video Decoder (UVD) technology for the new Radeon HD2400 and HD2600, it let users enjoy the ultimate audio-visual entertainment experience with one card ! Incorporating unique and innovative GECUBE technologies, these products challenge the limits of performance to the next level. Together with the launch of AGP 8x versions for the RADEON HD2600 and HD2400 series at the same time, the GECUBE R&D team delivers to you new horizons matched by no other graphics cards on the market and its design undergoes ATI qualification test process to meet the "Certify By ATI" requirement for quality.