Today Sony announced a big week-long showcase on PSVR games. But new PlayStation 5 info won't be announced during this entire week, meaning we'll have to wait until at least September 12 for PS5 pricing, release date, and other technical info.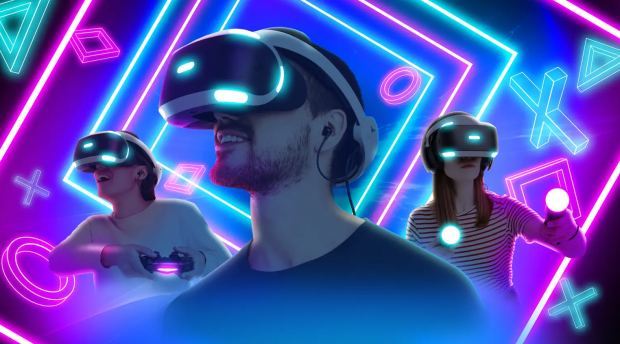 Sony's new week-long PlayStation VR event is all about new games. This is a curious move considering the company has been experimenting with next-gen PSVR tech, complete with inside-out tracking, and its R&D division has made big headway with new volumetric capture technology that makes 3D VR spaces much more immersive. This tech should be used in the next-gen PlayStation VR headset that's expected to accompany the PlayStation 5.
But this new headset won't be talked about during this week-long showcase. Neither will the PS5.
"Over the next few days, we're going to spotlight some upcoming games coming to PlayStation VR, including some announcements and updates for previously revealed PS VR titles,"said Sony content specialist Gillen McAllister.
"It kicks off today at 3pm BST / 4pm CEST / 7am PST, and we'll have further updates to share each day at the same time through to Friday. The event is solely focused on new PSVR games. This is all about the games. So to manage expectations, there'll be no PS5-related news."
Sony has already confirmed that the PlayStation VR headset will be compatible with the next-gen PS5, and the new PS5 is also getting a refreshed HD camera that should be compatible with the PSVR. There's also the possibility that VR developers can utilize the DualSense in unique ways, but that hasn't been confirmed yet.
The lack of PlayStation 5 pricing news is worrying fans, consumers, and analysts, but this trend isn't necessarily new for the industry.
Yes, this is the longest that either Microsoft or Sony have waited to reveal pricing info, but Nintendo has kept the price announcement vs release window rather close for the last three generations. For the Wii, Wii U, and Switch, Nintendo had a two-month period between price/availability and launch.