On the heels of Fortnite's big season 2 reveal, analyst firm SuperData notes a marked drop in digital revenues through January 2020.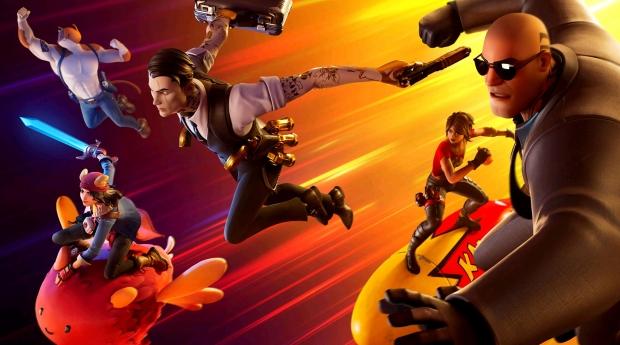 Still a titan of the industry with $1.8 billion earned in 2019, Epic's battle royale sensation Fortnite kicked off 2020 with reduced revenues. The weight of Fortnite's earnings slide has pulled down the entire free-to-play console segment by 42%, analyst firm SuperData notes.
"Console spending was down a steep 42% in the free-to-play segment (due to lower Fortnite revenue) and down 19% in the premium space," the firm wrote in its recent January 2020 worldwide spending analysis.
This earnings dip continues a trend loosely hinted by Microsoft throughout 2019. In its Xbox earnings report, the company cited losses of platform revenue due to the absence of a big third-party title, which was likely Red Dead Redemption 2, as well as a reduction in the F2P sector.
It's possible that Fortnite's popularity is waning--at least on the Xbox console platform.
Fortnite's big season 2 update should boost earnings for a while, at least temporarily. It's worth noting the game's earnings are in flux and shift depending on the AAA games market, but on a whole the BR delivers consistent revenues that help drive both the PlayStation and Xbox Stores.
A 13% mobile earnings spike helped offset this drop in the F2P segment, and all-told the global digital games market pulled in $9.4 billion in January 2020, up 3% year-over-year.
The arrival of Activision's upcoming free-to-play Call of Duty Warzone battle royale game could massively catalyze console F2P earnings throughout the year, but the mode isn't expected to arrive until March.