Fortnite Chapter 2 Season 2 adds Deadpool into the mix
Epic Games introduces Fortnite Season 2: Top Secret, introduces Deadpool into the battle royale madness.

Published Thu, Feb 20 2020 9:47 PM CST
|
Updated Tue, Nov 3 2020 11:44 AM CST
Epic Games has just unleashed Fortnite Chapter 2 - Season 2, introducing a slick new style into the game that feels so much like The Incredibles in its new trailer. Check it out:
The new season of Fortnite has a huge infusion of spies, where gamers will be able to choose a side: Ghost or Shadow, and then complete missions to "earn a battle pass variant" for each of the new characters. There are a bunch of new covert operatives for you to play in Fortnite, something that includes a human-cat hybrid called Meowscles, and a customizable Maya skin that can be morphed to look like any other player in the game.
If you finish the Challenge Table missions and other in-game requirements, Epic says that you'll get 1500 V-Bucks. Not only that, but Deadpool is featured in Fortnite's new chapter, with Epic adding that Deadpool is featured as the "secret" Battle Pass skin, and he will have his own unique set of challenges, too.
Fortnite's new Top Secret theme sees developer Epic Games adding in a gigantic luxury yacht, an oil rig, a fortified volcano hideout, an island mansion, and a new agency HQ as the new points of interest.
Once you've picked your side, you will have to "infiltrate enemy bases, neutralize the henchmen guards and face off against their leader to snag unique and powerful weapons". There will be secret passages with random items to be found inside of Hideouts, auto turrets and security cameras, new weapons that include decoy grenades, proximity mines, and disguises -- all adding to the Spy Theme of the new season of Fortnite.
The bases themselves are where you'll find NPCs that have to be taken out in order to finish your missions, while super-awesome Incredibles-style music plays whenever you enter a special location. It makes me want to play the game more, that's for sure.
Fortnite Season 2 ends on April 30, which is around 10 weeks from now -- if you want to buy the Battle Pass, then it'll cost you $10 or 950 V-Bucks.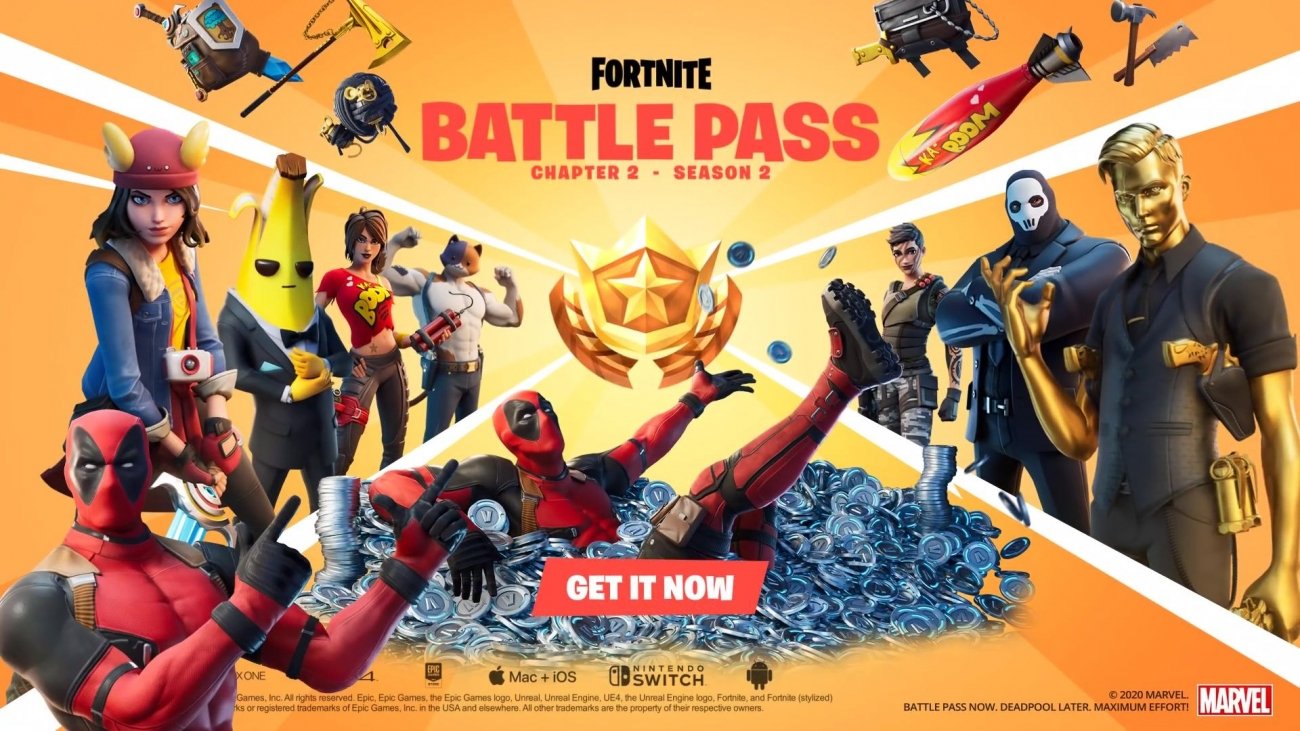 Related Tags