Samsung Galaxy Note 20, Note 20+, Note 20 Ultra renders teased
This is what Samsung's new Galaxy Note 20 Ultra flagship smartphone will probably look like.

Published Thu, Feb 20 2020 9:02 PM CST
|
Updated Tue, Nov 3 2020 11:44 AM CST
Samsung just finished launching its new Galaxy S20 range of smartphones, and while we've already been teased with the Galaxy Note 20 -- and again with a Galaxy Note 20 patent and its waterfall display teased, now we have some delicious new renders to share.

But now we have some renders of not just Samsung's upcoming Galaxy Note 20 -- but rather, the Galaxy Note 20, the Galaxy Note 20+, and the flagship Galaxy Note 20 Ultra smartphones. Considering that Samsung bakes in a gigantic 6.9-inch 120Hz display on the Galaxy S20 Ultra, I don't know how things could get any bigger at this point -- but that's what makes the Note series of phones awesome: gigantic displays.
WindowsUnited worked with YouTuber 'WazarKhanHD' on some gorgeous new concept renders, on how they think Samsung will design the new Galaxy Note 20 family of smartphones. At surface level, the new Galaxy Note 20 looks identical to the current Galaxy Note 10 and Note 10+ but when you turn it to the back you'll see they've used the rectangular-shaped camera array that Samsung baked into the Galaxy S20 family of smartphones.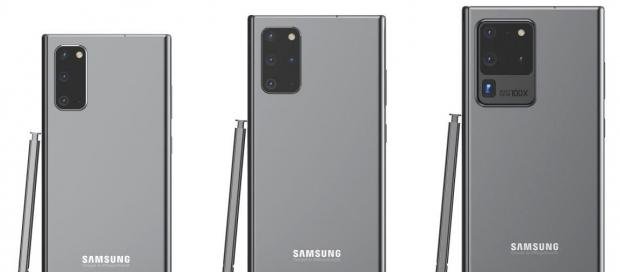 As you can see here, the Galaxy Note 20 would have the same camera array as the Galaxy S20, the Galaxy Note 20+ would match the Galaxy S20+ and the flagship Galaxy Note 20 Ultra would have the same ridiculously high-end camera rig as the flagship Galaxy S20 Ultra smartphone with its 100X Space Zoom feature.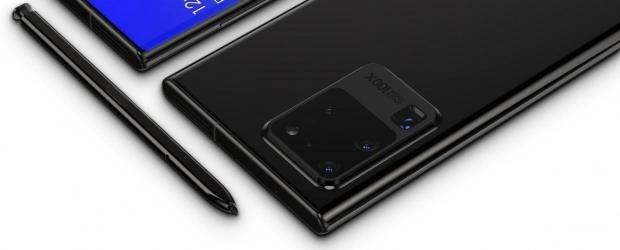 I don't think Samsung will stray too far from these renders with the final design of the Galaxy Note 20, but we could be surprised over the next 6 months before they're revealed and released.
Related Tags