Left 4 Dead VR is coming, will ride Half-Life: Alyx hype train
Left 4 Dead VR is 'real' and will blow our minds.

Published Mon, Dec 9 2019 6:40 PM CST
|
Updated Tue, Nov 3 2020 11:46 AM CST
Valve blew the gaming world away with the out of nowhere announcement and trailer for Half-Life: Alyx, and if seems the developer isn't finished yet.
According to a new tweet from Valve News Networks' Tyler McVicker, we should expect the announcement of Left 4 Dead VR in the coming days. Yeah, that's right... Left 4 Dead VR is real, and is about to be unveiled.
McVicker tweeted that his videos were coming back tomorrow, noted that one of the best VR games is coming out Tuesday - Boneworks. On top of that, he just drops in the middle of the tweet that "Left 4 Dead VR is real" and that we will get new Half-Life: Alyx news from the upcoming Game Awards show.
He finishes the tweet with a hype building "Get your minds ready, it's about to blow".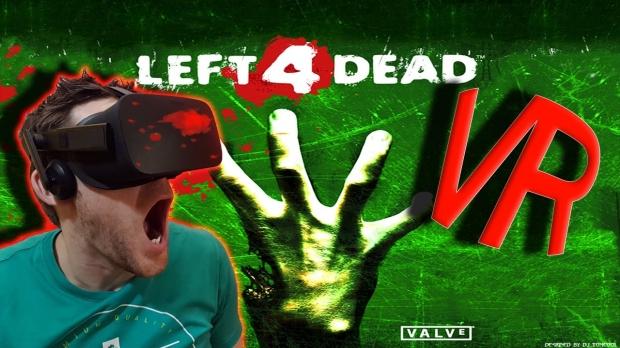 Related Tags