Halo: Reach PC impressions - janky but fun
Halo: Reach is far from perfect on PC, but it's playable enough to bring hours of FPS fun.
Published Dec 6, 2019 6:31 PM CST
|
Updated Tue, Nov 3 2020 11:46 AM CST
4 minute read time
So far Halo: Reach is a janky, but still-enjoyable experience on PC. It's far from perfect and needs a lot of work, but for $10 it's passable and addictive.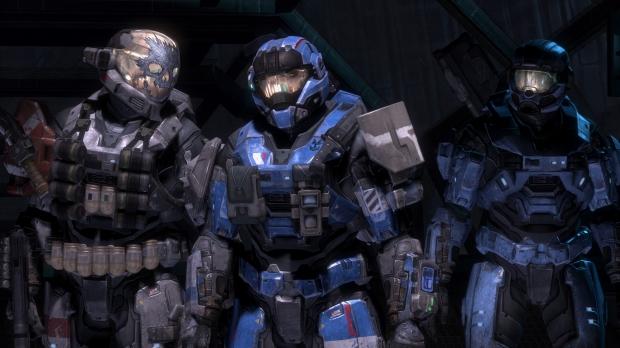 Right now Halo: Reach is far from the optimized experience that 343 Industries promised. It's got some rough edges like bad sound design, a barebones UI, a boring and unrewarding armor unlock progression system, input lag/bad hit detection, and some connectivity issues. It's not a complete package and is missing many important features, like co-op campaign matchmaking, split-screen play, and basic progression schemes.
But when it works, it transports you back to 2010. It's not a full total recall type of situation--you have to squint past a bunch of flaws--but it's good enough to keep you playing for hours and not realizing it.
Here are my impressions of Halo: Reach after multiple days of play since launch:
Things I have a problem with:
No campaign co-op matchmaking - The original Reach had every type of play covered, whether you wanted to play solo, with friends, or randoms. It had campaign matchmaking (a first for the Halo series) to let randoms team up and take on the campaign together. Predictably, 343i has scrubbed this feature.
Weird hit detection - There's been multiple melee attacks that didn't land that should've, especially in Firefight.
Input lag - Yes, this is a thing. Sometimes you'll hit a button and it doesn't actually equate to an action right away. It's frustrating but hasn't happened to me very often. When it does happen, you're pissed.
Wonky aiming - You have to compensate for the game's wonky aiming. I'm not sure if it's because I'm using a controller (it feels absolutely crazy with M+KB) but there's a strange and awkward feel to the aiming. You basically have to re-learn how to play Halo all over again.
No Score Attack Firefight mode - Again, I'm not surprised here. 343i trimmed a bunch of things from Reach's original release, including this solo-only firefight mode. It's likely so you don't just blast through the new progression system by playing alone. 343i wants engagement, and that means playing with others.
Campaign progress doesn't level your ranks - This is both good and bad. The campaign is filled with opportunities to manipulate high scores, but at the same time, it's annoying and makes campaign really feel like a waste of time. Then again the actual progression system is unrewarding, so...
No split-screen co-op - Yeah...I mean it's PC. But still.
No commendations - Commendations were a great part of Halo Reach's stat tracking. They were included in the legacy Service Record and were basically like little achievements or goals you leveled up as you played. There were commendation ranks for headshots in firefight, PVP and campaign, ditto with kills without dying, etc. It was an extra layer of the progression system that brought more value and meaning to your playtime. Firefight, Campaign and PVP were treated as three parts of the same whole. Now only Firefight and PVP matter--campaign is just there for nostalgia. The stat tracking for Halo: Reach is quite barebones--which pretty much describes all of Halo's stat tracking now.
Progression system is uninspired, boring, and drab - Armor is unlocked in a linear tiered path that's tied to seasons now. There's no way to collect a pool of credits and buy what you want. You literally have to unlock things in ladder fashion, and 90% of the cool stuff is locked in the higher ranks. It makes ranking up extremely unrewarding.
No heatmaps/in-depth stats - 343i didn't go above and beyond here. Every game completion is accompanied by a post-game carnage report, and it's pretty barebones. Score, kill/deaths, medals. But it's all layered in a way that's not very user-friendly, and there's no innovation here.
No player invites at lobby - After I play a game with random people, I want the chance to invite them to my team to play again. The only way to play again is if they don't leave the lobby, or if you become a friend with them on Steam. There's no way to invite someone to your lobby without being their friend.
Terrible communication features - No one communicates in Halo: Reach. No one. I've not encountered a group that's actually spoken a word, nor typed on the screen. The game doesn't make its social functions very clear to gamers--you have to check key mappings to see that V is push-to-talk and J opens the text box.
Sound quality is off - The sound isn't the best, and with headphones on, you'll notice some proximity sound issues. Guns sound like they're being fired from farther than they are, explosions are funky...nothing seems 100%.
Presentation is very basic and boring - Halo: Reach on Xbox 360 had concept art everywhere. The menus were engaging. Every part of the game was made to look and feel a certain way. Halo Reach on MCC is just...incredibly basic, almost to the point of being embarrassing. Gone is the concept art, gone are the intuitive menu screens designed in a cohesive way. Reach is just another part of the MCC and doesn't feel special at all in this regard.
Things I love:
It's Halo Reach through and through - It's Reach optimized for PC. There's some issues, but the FPS is intact and it plays well enough.
Firefight matchmaking - I'm so glad this was preserved. I thought for sure 343i would strip this away and focus just on PVP, but they did a great job with FF matchmaking.
The DMR - Holy hell....the DMR is the best gun in any game ever. I'm addicted. I can't stop using it.
Wrap-up
Despite the huge disparity between things I hate and things I love about Halo Reach on PC, I'm still playing it every day. I'm still hooked on it, and I still want to play it more.
It's not a perfect game, nor is it a perfect port. It needs a lot of work before it'll be close to what Bungie had--at least as an all-around package. But Halo: Reach on PC functions well enough to have fun without paying online multiplayer, and it's a good price at $10. But it could be so, so, so much more than it is. The game currently feels like an impostor that works well enough that it's Reach, but it's also not Reach. It's kind of like the bizarro Reach.
Related Tags